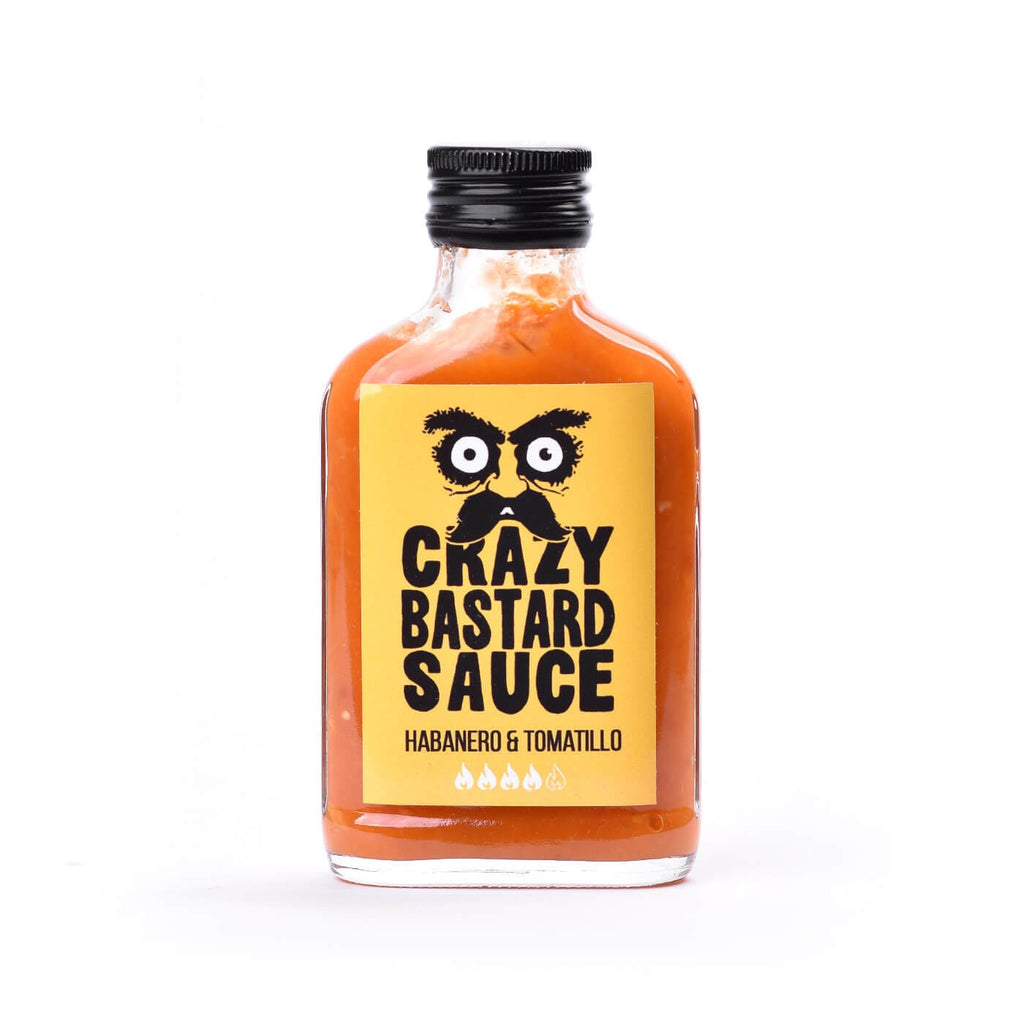 Habanero & Tomatillo Hot Sauce
I really, really like this hot sauce. Despite the fact that it has habaneros in it, it is not horridly hot, it's one of those sauces that builds up... Made with sweet peppers, habaneros, apples, vinegar, limes, garlic, olive oil, tomatillos and salt, it is really delicious! One of my favourite sauce from this brand. It's maddly addictive and so good! A little goes a long way.
Made in Germany by an Irish man, it is a great brand with very clean products, no nasties on them.
Details: Habanero & Tomatillo Hot Sauce, Crazy Bastard, 100 mls

Care: refrigerate after opening.