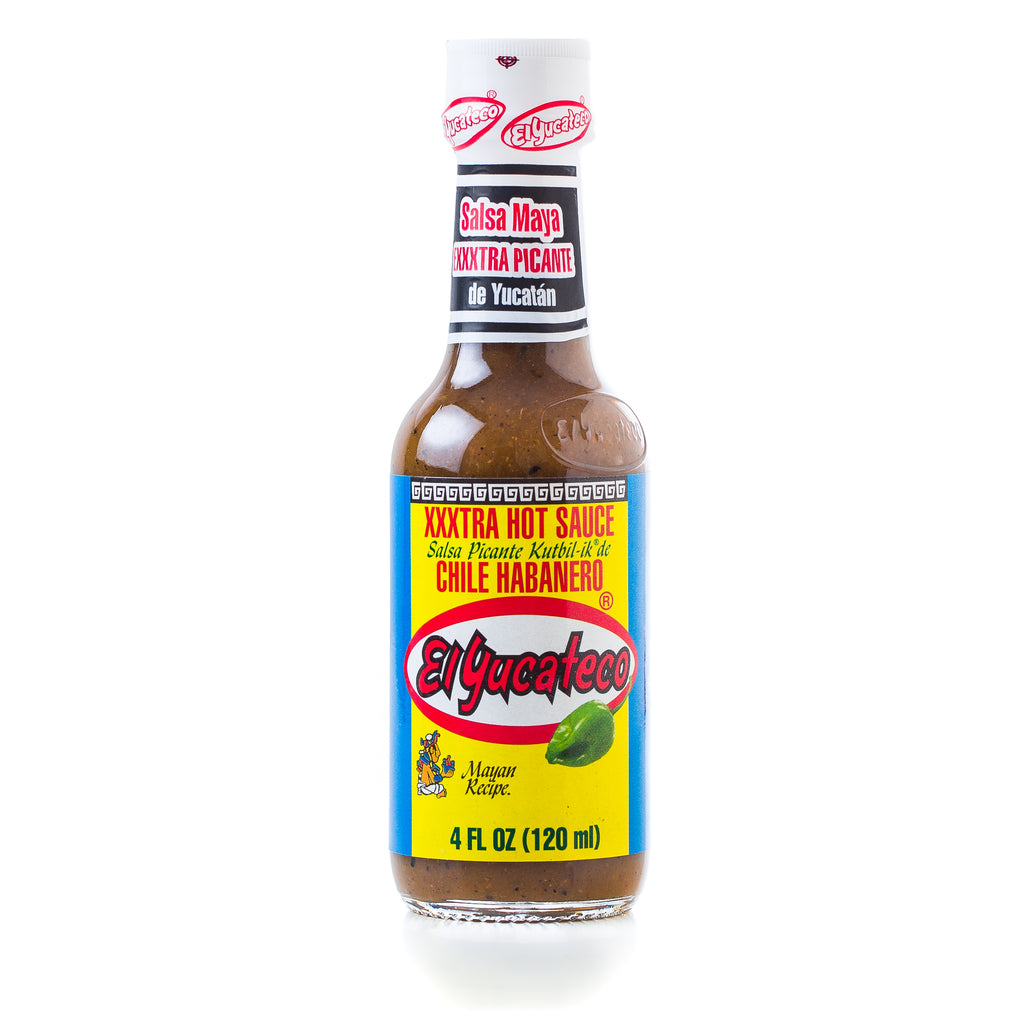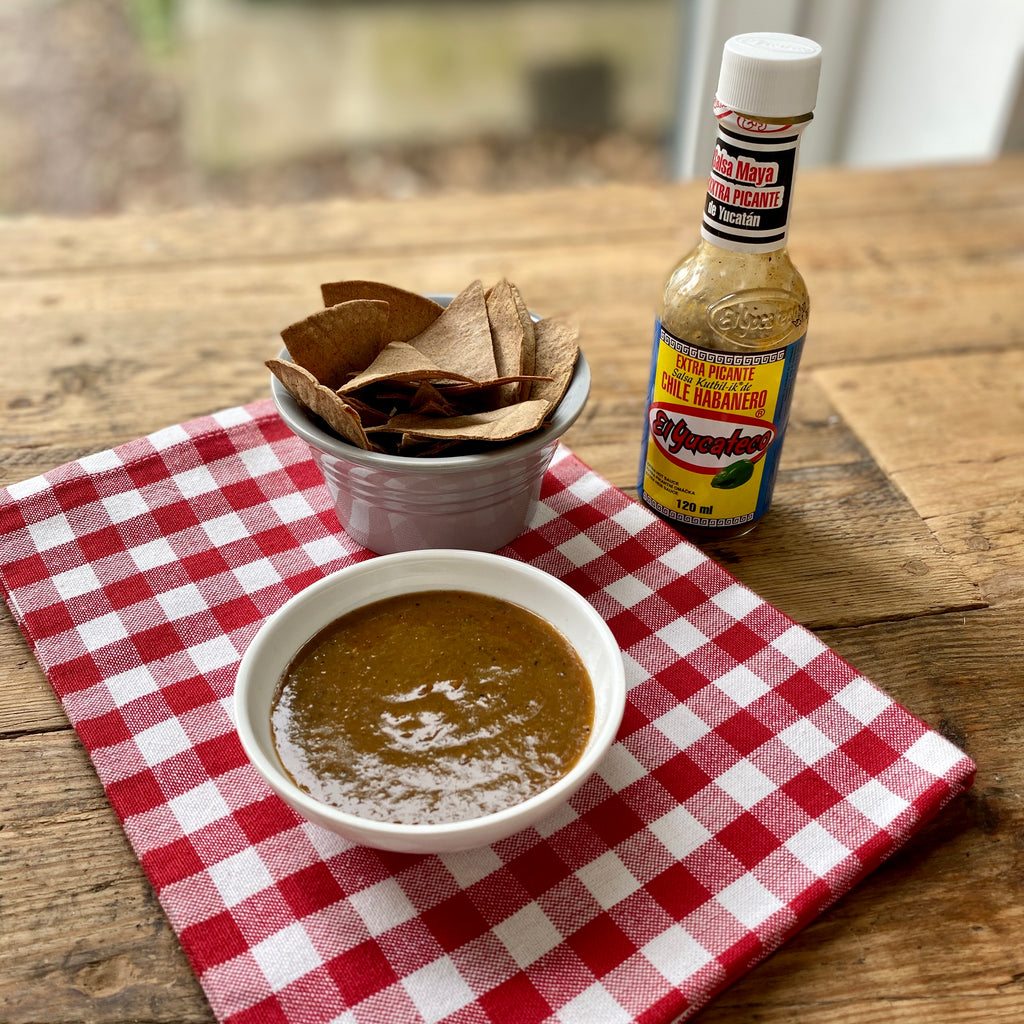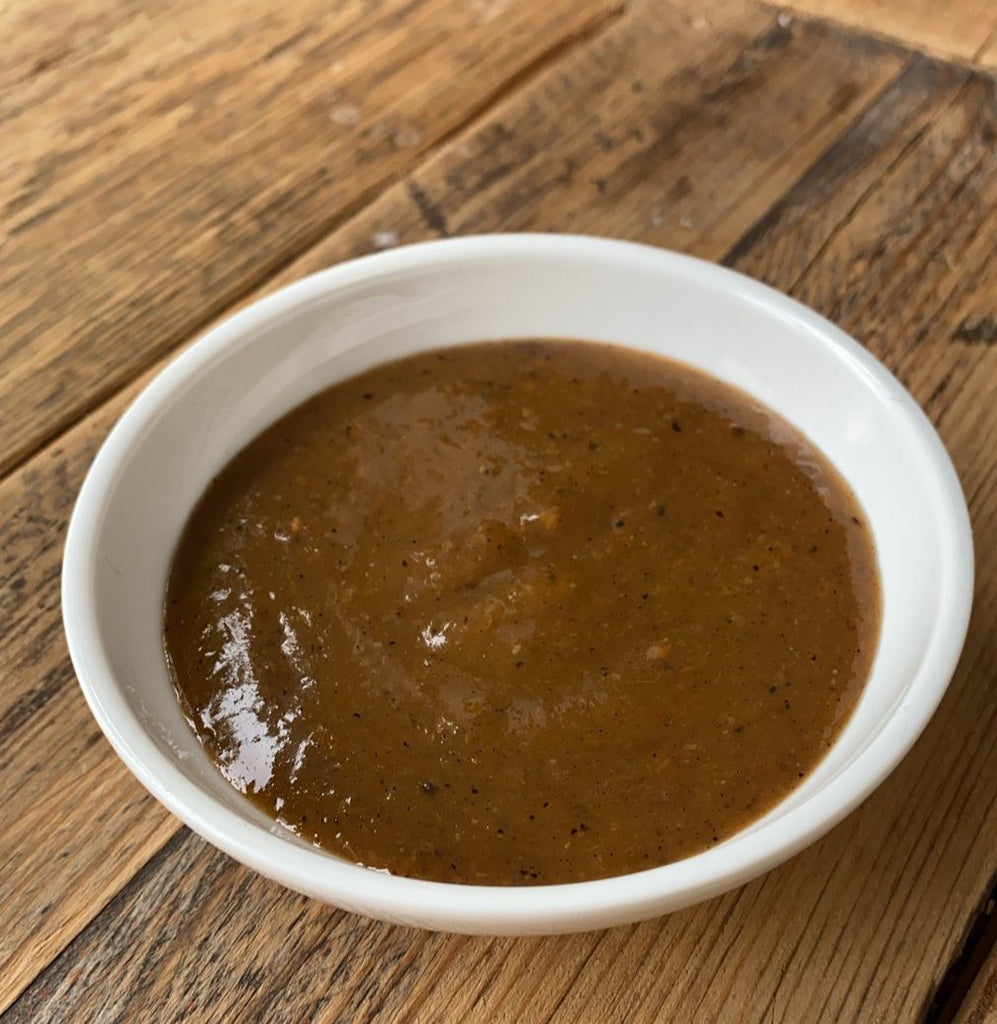 Kutbil-ik Salsa El Yucateco
This Kutbil-ik Sauce is XXXtra hot. Made to a Mayan recipe, Kutbil-ik meaning 'crushed chilli', this sauce has plenty of habanero chillies charred and blended with tomatoes and spices. A super tasty and hot sauce, it is not for the faint hearted. 
El Yucateco is well known for its hot sauces and we are big fans of this one at Picado. A tiny drizzle of this in your food, will add heat and flavour. 
Details: Kutbil-ik Salsa, El Yucateco, 120 mls
Care: Once opened, stored in the fridge and consume by its sell by date.