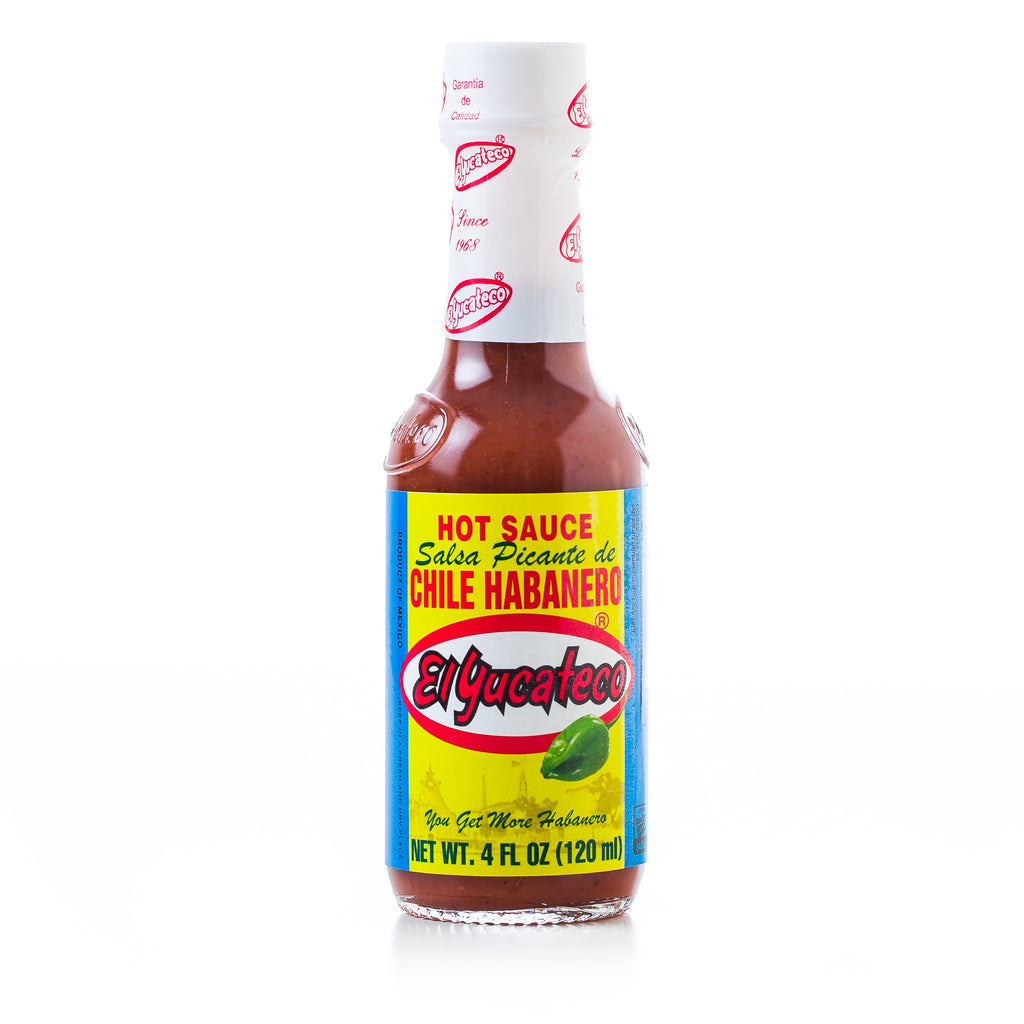 Habanero Red Hot Sauce El Yucateco
Habaneros are really hot.... not just hot, but REALLY hot. So this red habanero salsa is not for the faint hearted. El Yucateco makes this delicious hot sauce with their classic blend of tomatoes, spices and loads of habanero chilies.  
This will give the mad chilli head in your life many happy meals, but we enjoy it a lot with seafood and in a bloody mary with a twist! 
Detail: Habanero Red Hot Sauce, El Yucateco, 120 ml 
Care: Refrigerate after opening, consume by best before date.