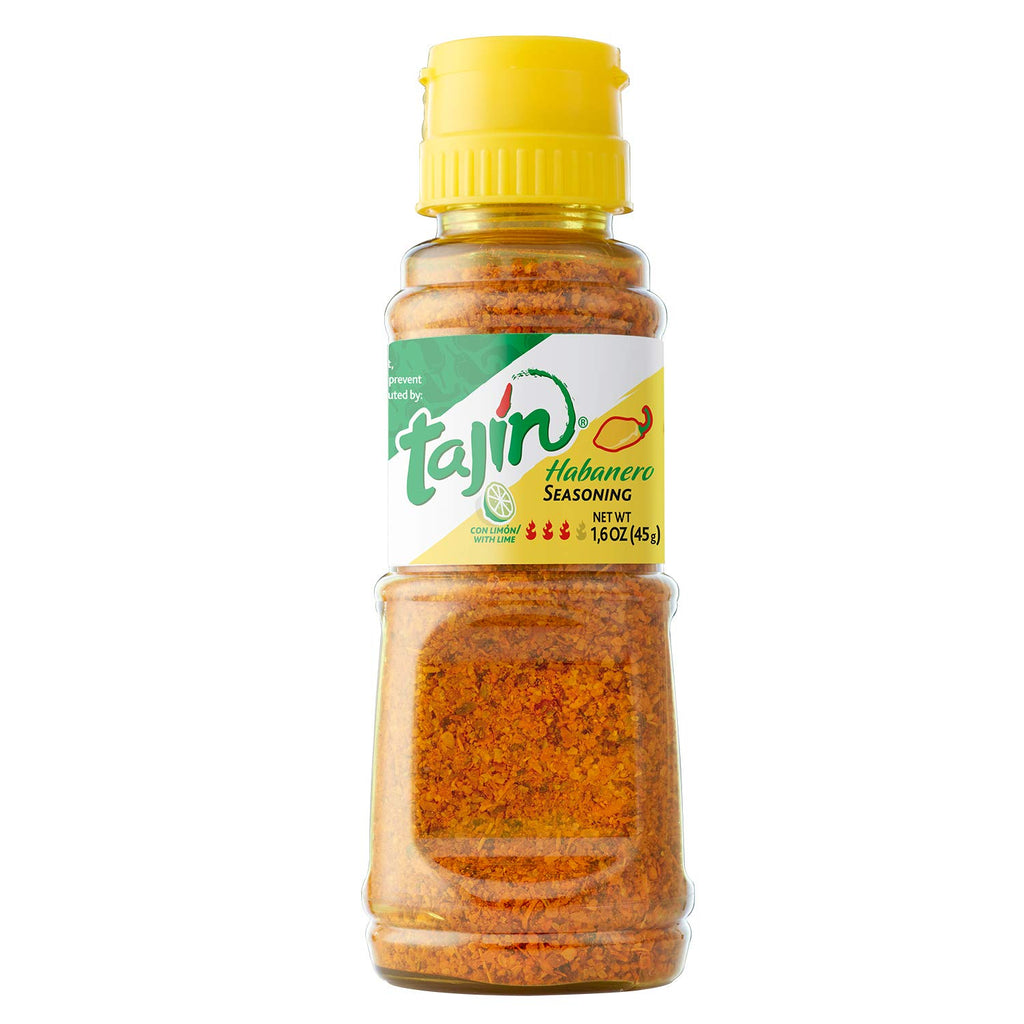 Tajin Habanero Chili & Lime Powder
If you love Tajin, you're going to go nuts for this small and mighty variation:  Tajin Habanero & Lime Powder!!! It has all the deliciousness of the original with a stronger kick on the heat department. It's tangy, spicy, salty and sweet it really has it all. Sprinkle it over snacks such as pop-corn, fruit, corn, esquites, in the rim of a margarita glass, or use it in your cooking, add it to fish before you pan fry it or on chicken, it's truly delicious.
Details: Habanero Chili and Lime Powder, Tajin, 45 grams
Care: once opened, keep it in its resealable bottle with the cap on in a dry, cool place.