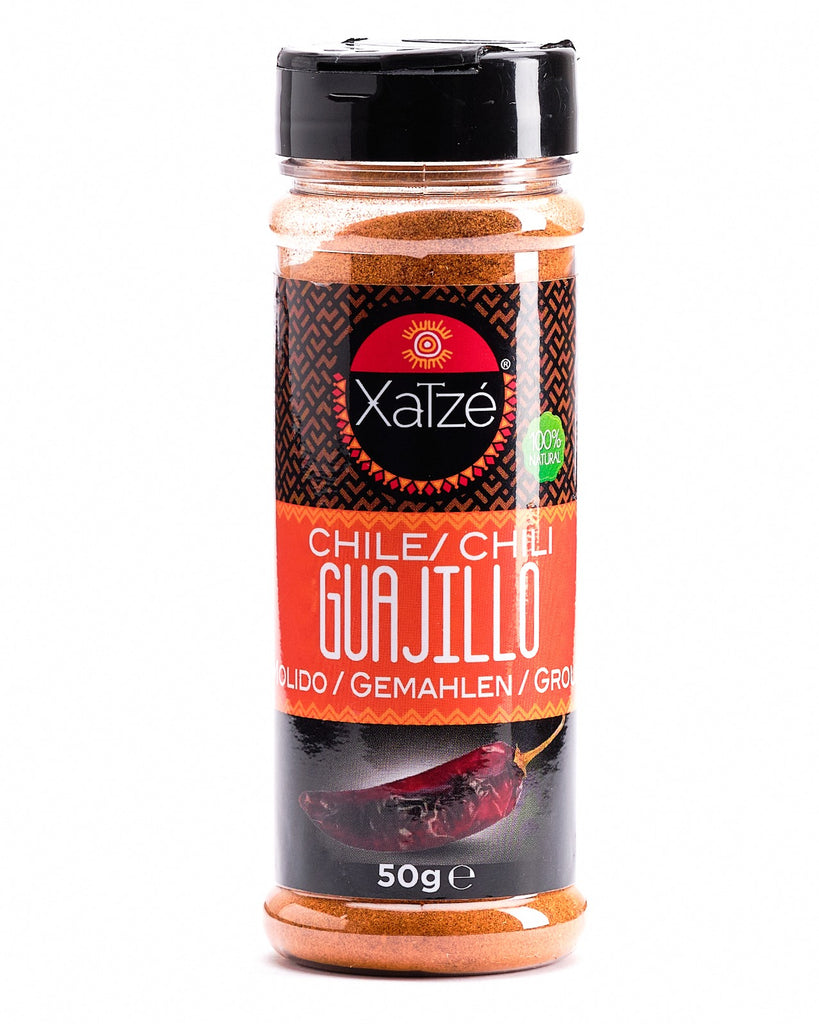 Guajillo Chilli Powder
Guajillo Chilies are bright-red coloured, thin, long chilies with a shiny, almost velvety skin. They're quite fruity and very mild in heat. They are super popular to make tamales, rubs, pastes, moles and many other Mexican dishes. I absolutely love their vibrant red colour and the delicious flavour they add to stews and soups. 
Xatze brings us a range of ground and crushed dried chillies to make the building of a Mexican pantry easier. This Ground Guajillo powder is super handy to have in your pantry. Great to add flavour to your Mexican dishes.
Detail: Guajillo Chili Powder, Xatze, 50 grams
Care: Store in dry, cool place away from directly sunlight.