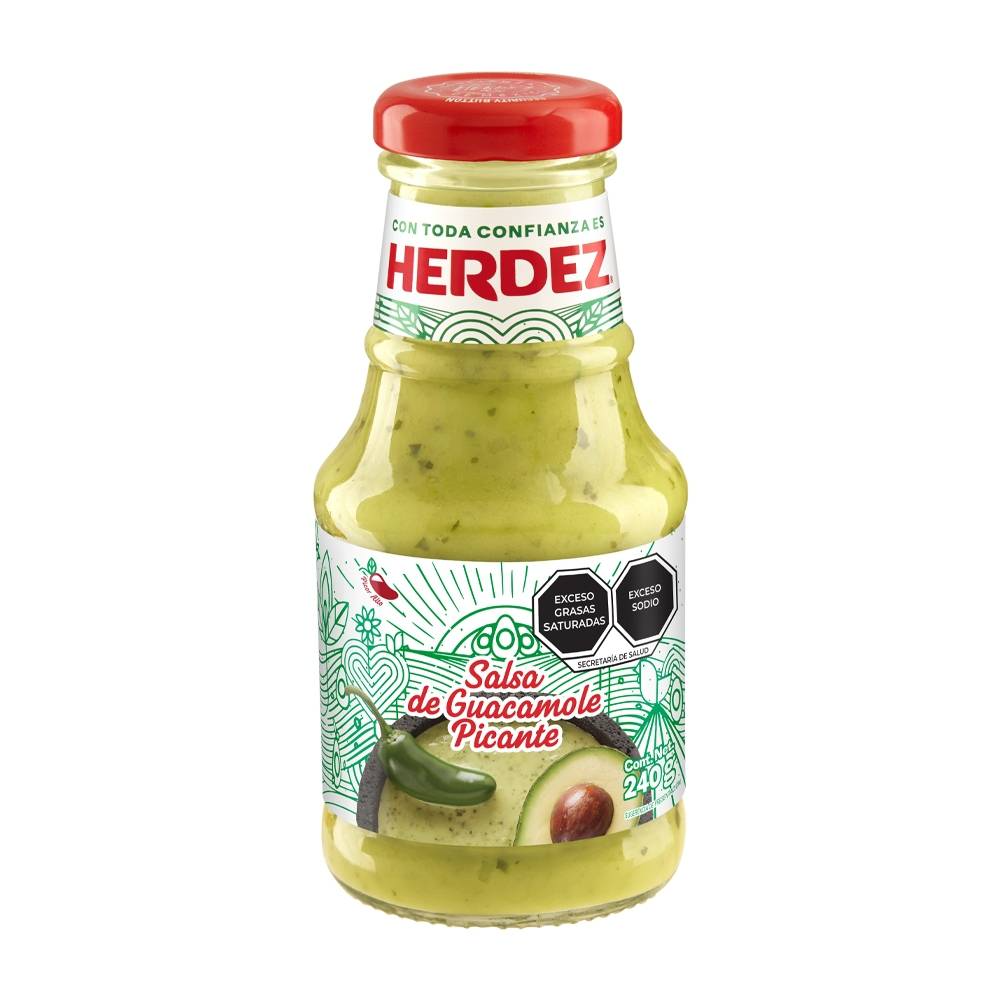 Guacamole Salsa Picante
Ok, this is the spicier sister of the all-time favourite Guacamole Salsa from Herdez; same creamy deliciousness but more heat! what's not to love?!  As you know, I normally don't like salsas that have Avocado from a jar. I just think avocado is such a fresh ingredient, it should never be in a jar... however, this is one of the very few exceptions; it is really delicious! 
With the tangy taste and vibrant green colour of tomatillos and a little more heat from the chillies, the sauce is creamy and really tasty. It's a good alternative when time pressures, or total lack of properly ripe avocados, gets on the way of a home-made recipe.
Detail: Guacamole Salsa Picante, Herdez, 240 gram jar
Care: refrigerate after opening and consume before its best before date