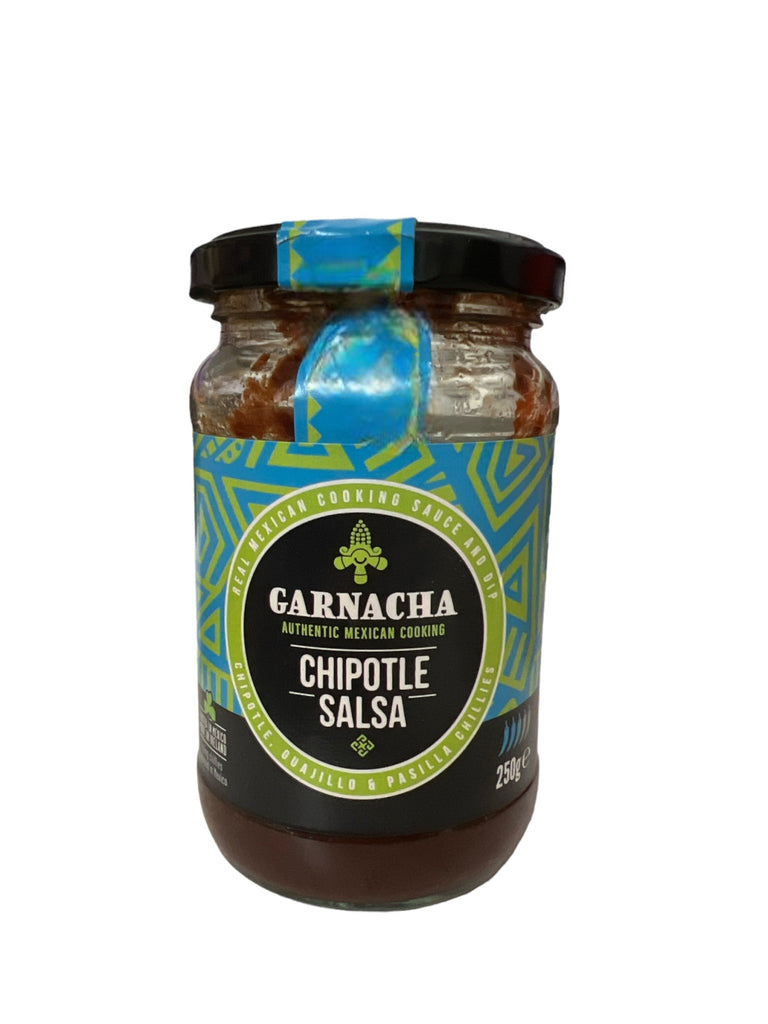 Garnacha Chipotle Salsa
This chipolte salsa by Garnacha is deliciously smokey with a medium level of heat and a ton of flavour. It can be used for dipping, drizzling or cooking. Made with chipotles, guajillos and pasilla chillies, it trully tastes like a home made sauce, with the added benefit of being made in Ireland. We love it and we envision great many dishes with it. The salsa is vegand friendly and uber tasty!
Andrea & Andrew make their Garnacha range in Skerries with clean ingredients in small batches, you can trully taste their passion for chilli in every spoonful of their delicious salsa range. We are incredibly excited to see what else comes out of their kitchen soon.  
Detail: Chipotle Salsa, Garnacha, 250 g
Care: refrigerate once open and use withint 5 days.