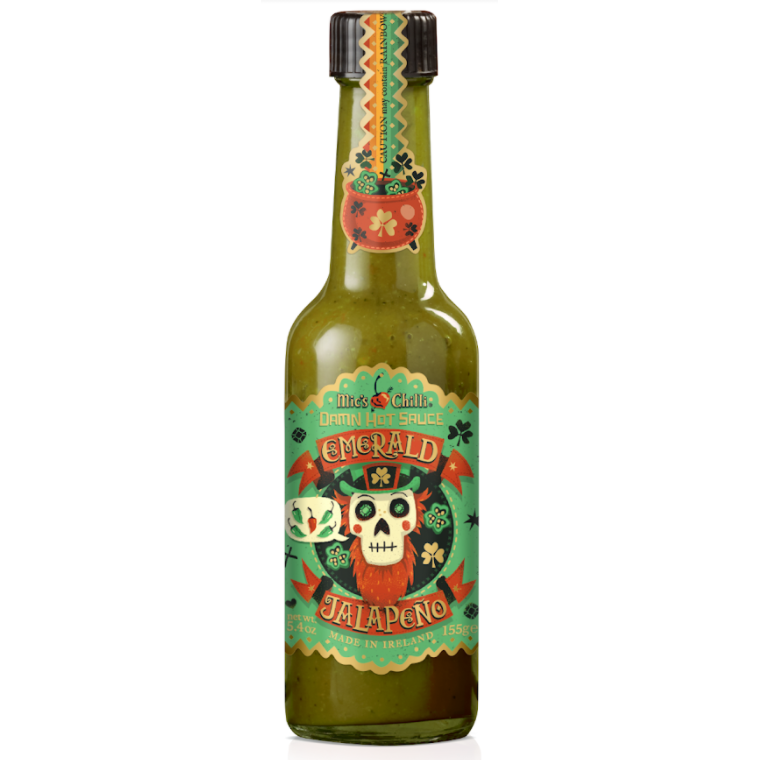 Emerald Jalapeño Hot Sauce
Ok, don't let this cheerfully innocent looking hot sauce to trick you into thinking it's just a regular sauce. IT IS SERIOUSLY HOT! The tangy Jalapeño chilli is also mixed with the hot fires of Carolina Reaper chillies and some coriander. Chilli heads here's your fix! This hot sauce is perfect over anything you can think of, but especially fab with chicken or fish!
Use it as a dipping sauce or add it to your favourite dishes when cooking for that devilishly good kick. We think is super hot, but love it for that too, a little goes a long way. Enjoy it! 100% Irish product!
Detail: Emerald Jalapeño Hot Sauce, Mic's Chilli 155 mls
Care: refrigerate once opened.