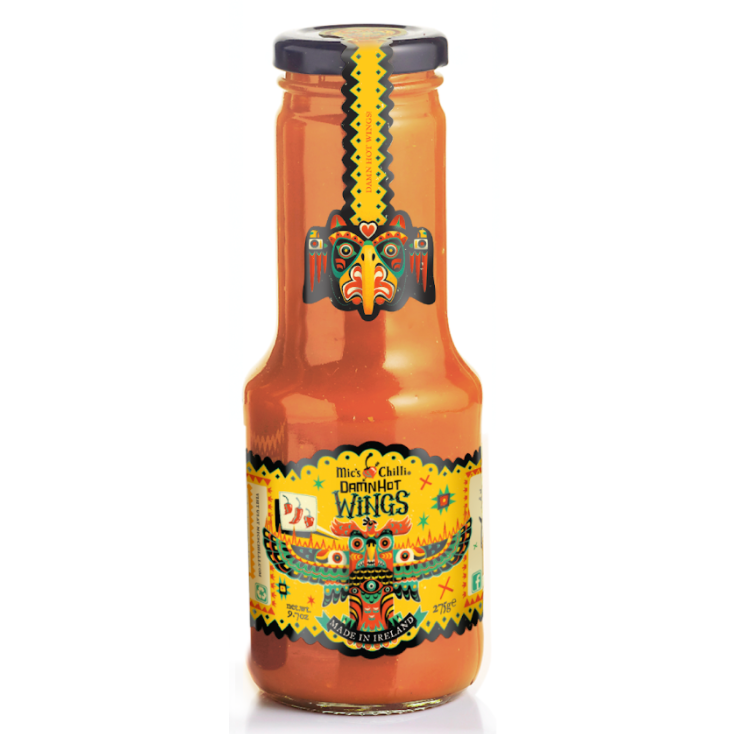 Damn Hot Wings Sauce
This hot wing sauce is next level. The sauce is made with red jalapeño chillies and fiery Naga "Ghost" chillies for a an incandescent experience. Perfect for drizzling over hot crispy chicken wings, or to misuse any way you like! - WARNING IT IS SUPER HOT!
The craziest thing is that Mic's Chilli Sauces are all made in Ireland, in Co. Wicklow to be precise. How crazy is that an Irish dude decided to just start making a range of hick ass sauces with the most wonderfully wacky labels I've ever seen?! This BBQ sauce is preservative and colouring free and once you taste it, you won't look back. Enjoy it! 100% Irish product!
Detail: Damn Hot Wings Sauce, Mic's Chilli , 275 grams
Care: once open, refrigerate and scoff within a month.