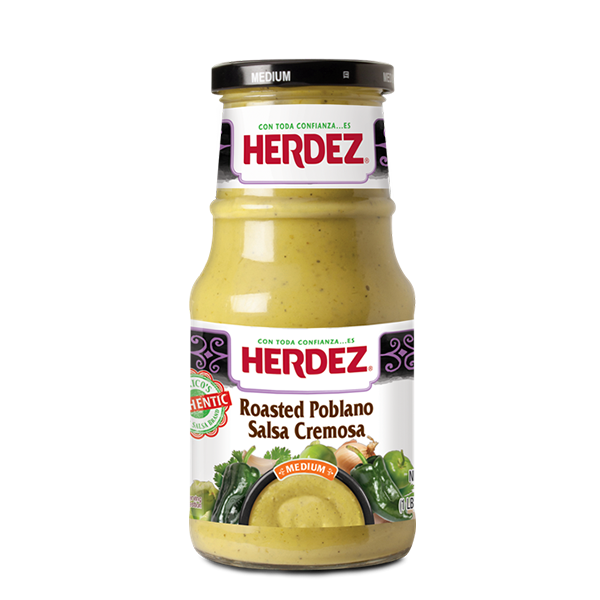 Creamy Roasted Poblano Salsa
This is definitely a sauce you want to cook with. The roasted poblanos make it too bitter for dipping but oh so delicious for cooking! I am mad about it! Chicken in Poblano sauce here we come! Perfect to have in the cupboard for one of those lazy days when you want a shortcut to a delicious Mexican meal in minutes!

Creamy, fresh and with a low heat level, this roasted poblano sauce would go well with chicken, pasta, fish anything you want to add flavour and a little heat.  

Details: Creamy Roasted Poblano Salsa, Herdez, 434 grams
Care: Shake well before opening and refrigerate once opened.