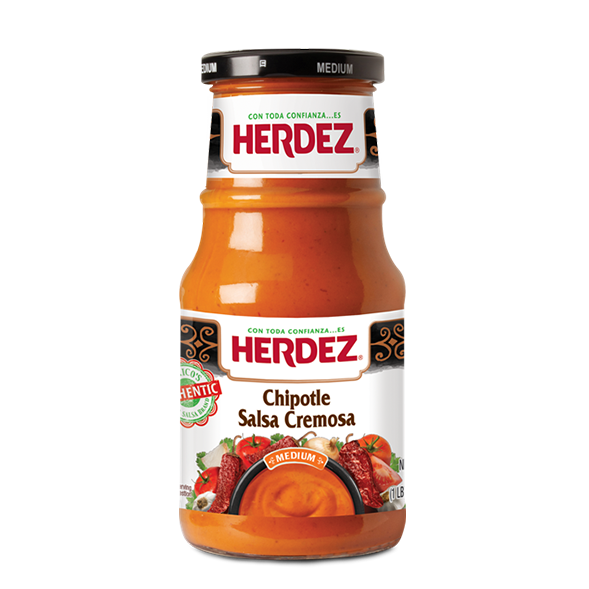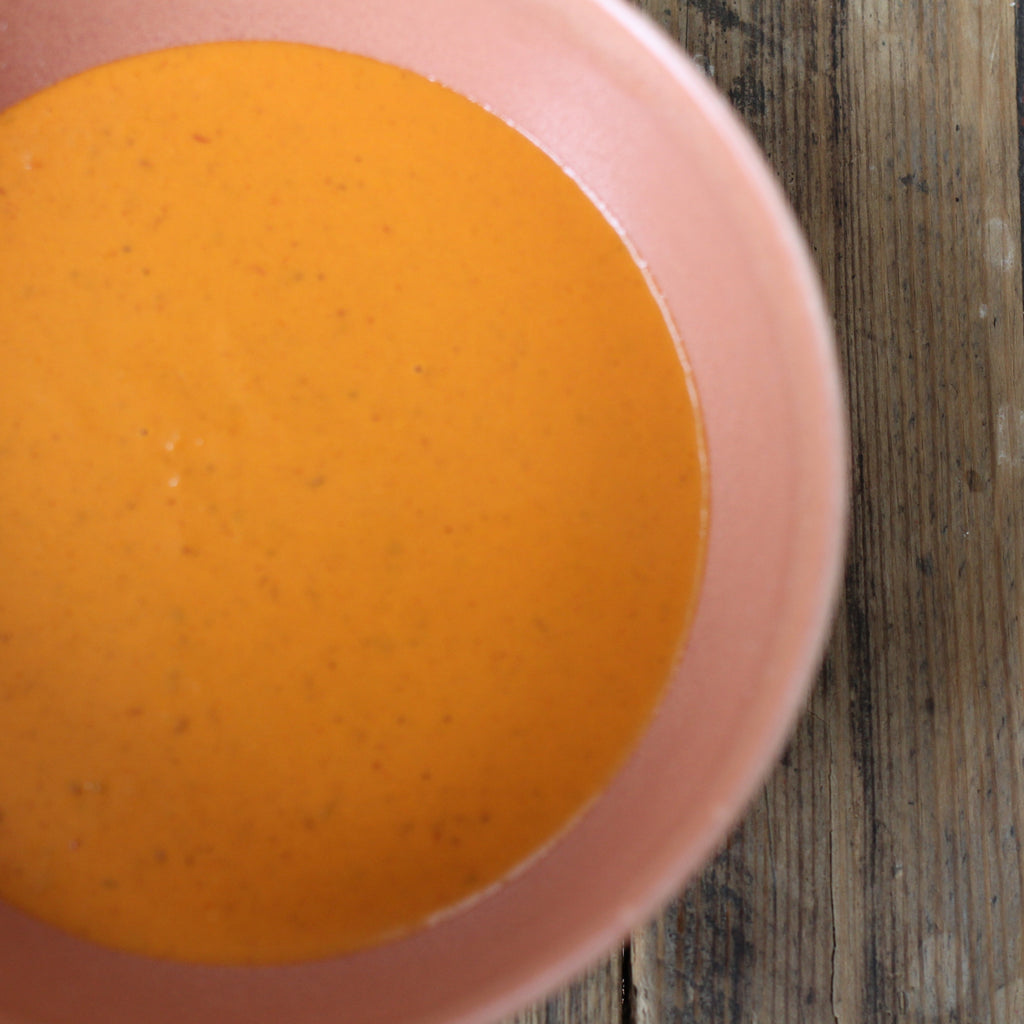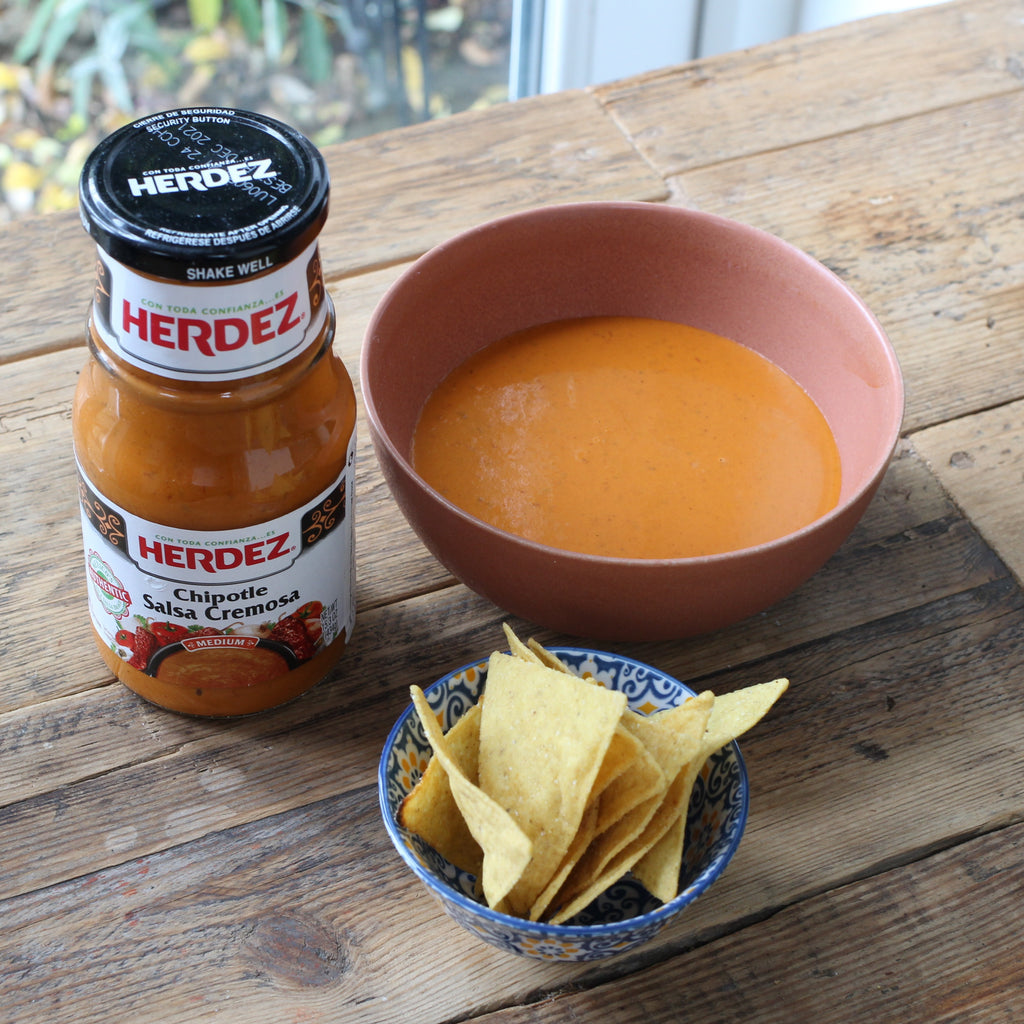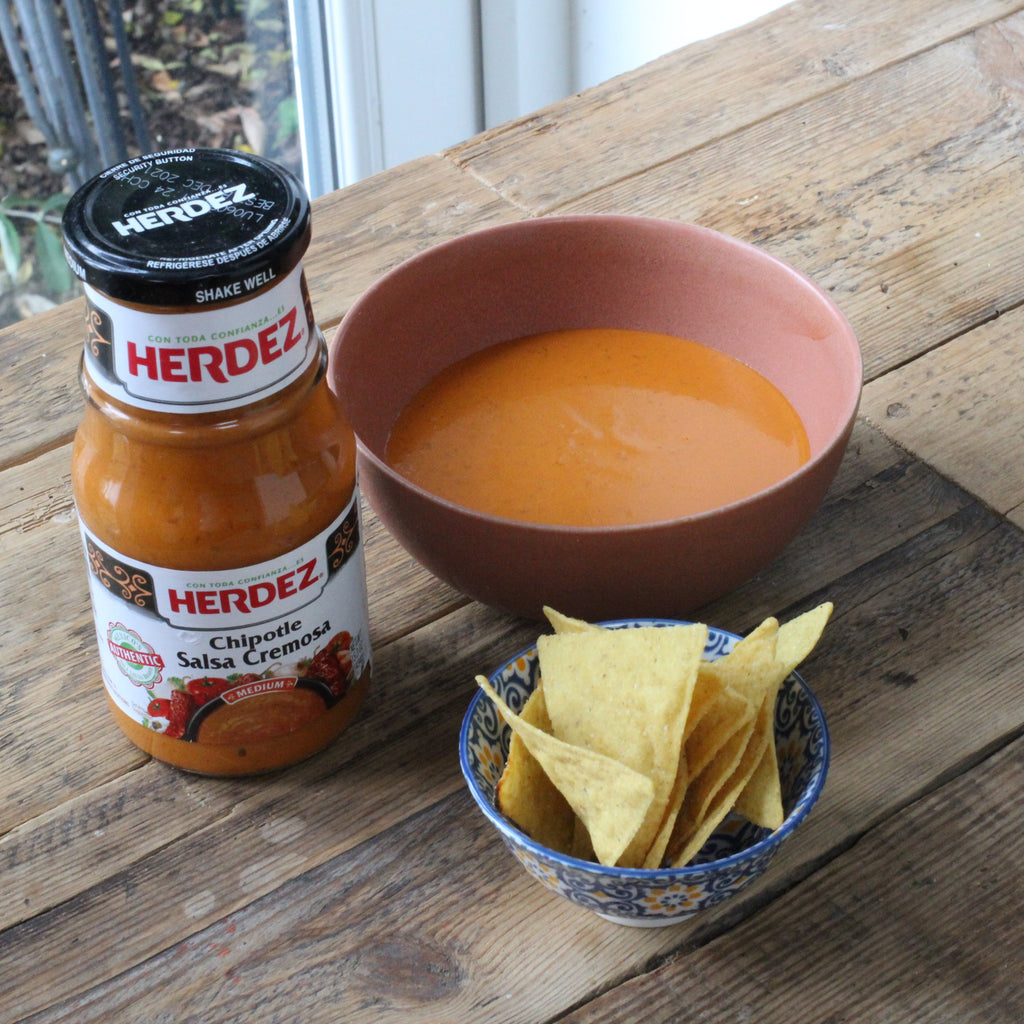 Creamy Chipotle Salsa
Every time I see a Chipotle salsa, I'm well prepared to painfully roll my eyes to the back of my head and pull my hair in desperation for the lack of imagination some brands use in making and labelling salsas. Having said so, this Creamy Chipotle Salsa from Herdez was a complete revelation! It is actually tasty and quite original. It doesn't go for the obvious kill on heat and smokiness and shows great restrain on  these dominant flavour. Our taste tests all revealed super delicious results and we all agreed we want to eat more of it. 
Creamy, fresh and with medium heat, this salsa is perfect for cooking with: chicken, pasta, fish anything you want to add flavour and a little heat while also being great for indulgently dipping tortilla chips in.  My only criticism is perhaps the fact that it's a big bottle, so you'll have to make a big batch or be happy storing leftovers in the fridge, which the glass bottle allows you to.  

Details: Creamy Chipotle Salsa, Herdez, 434 grams
Care: Shake well before opening and refrigerate once opened.