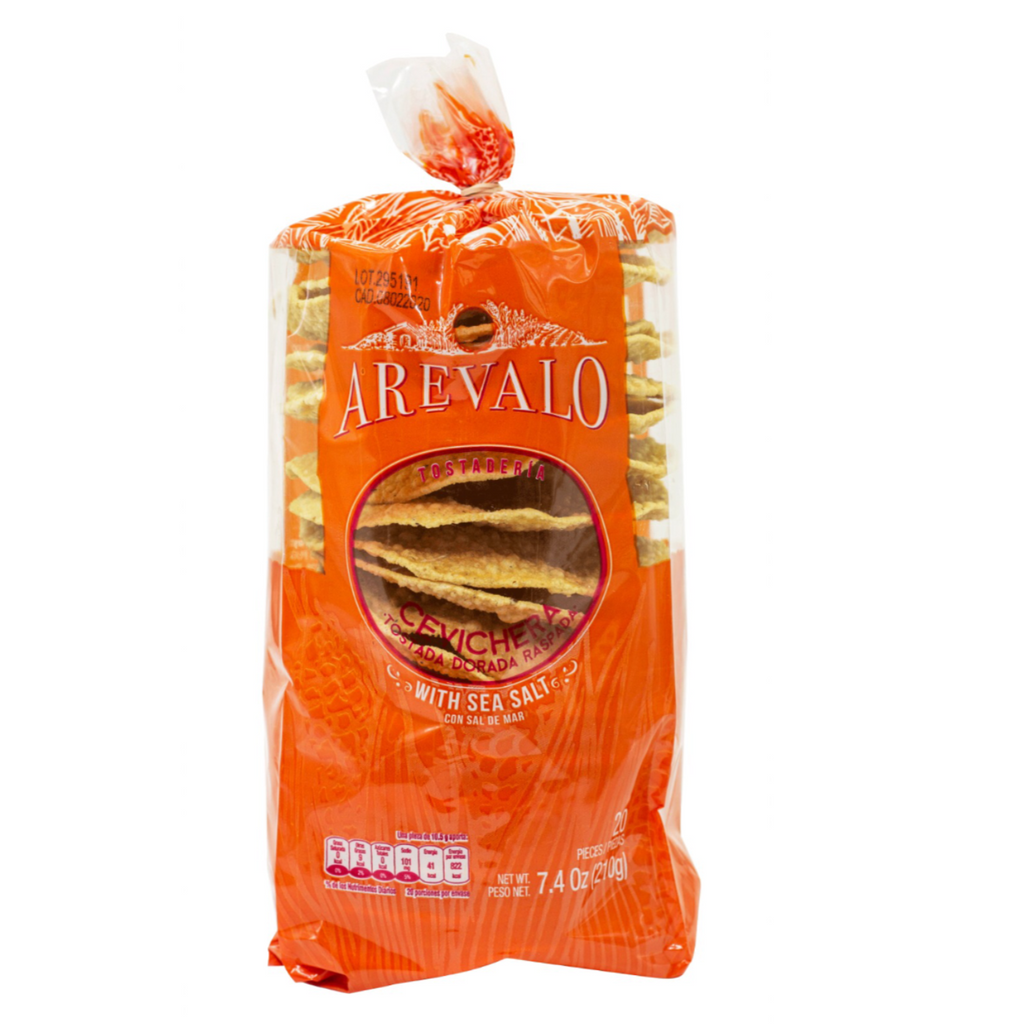 Corn Tostadas
They're a whole corn tortilla fried and used as a based for so many toppings! They're basically a giant nacho. This Tostadas from Arevalo are just delicious. Made with a sturdy corn tortillas, lightly fried in sunflower oil and seasoned with sea salt, they are the perfect for all your tostadas needs. I totally adore them! spread a couple of spoonfuls of warmed refried beans, topped with some shredded chicken, lettuce, feta cheese and crown with some salsa and you have the quickest and tastiest luch or dinner you'll ever known! Great party food too!  
Details: Ceviche Style Corn Tostadas, Arevalo, 210 grams, 20 individual tostadas
Care: Keep in a dry, cool place. After opening, store in bag in an airtight container.