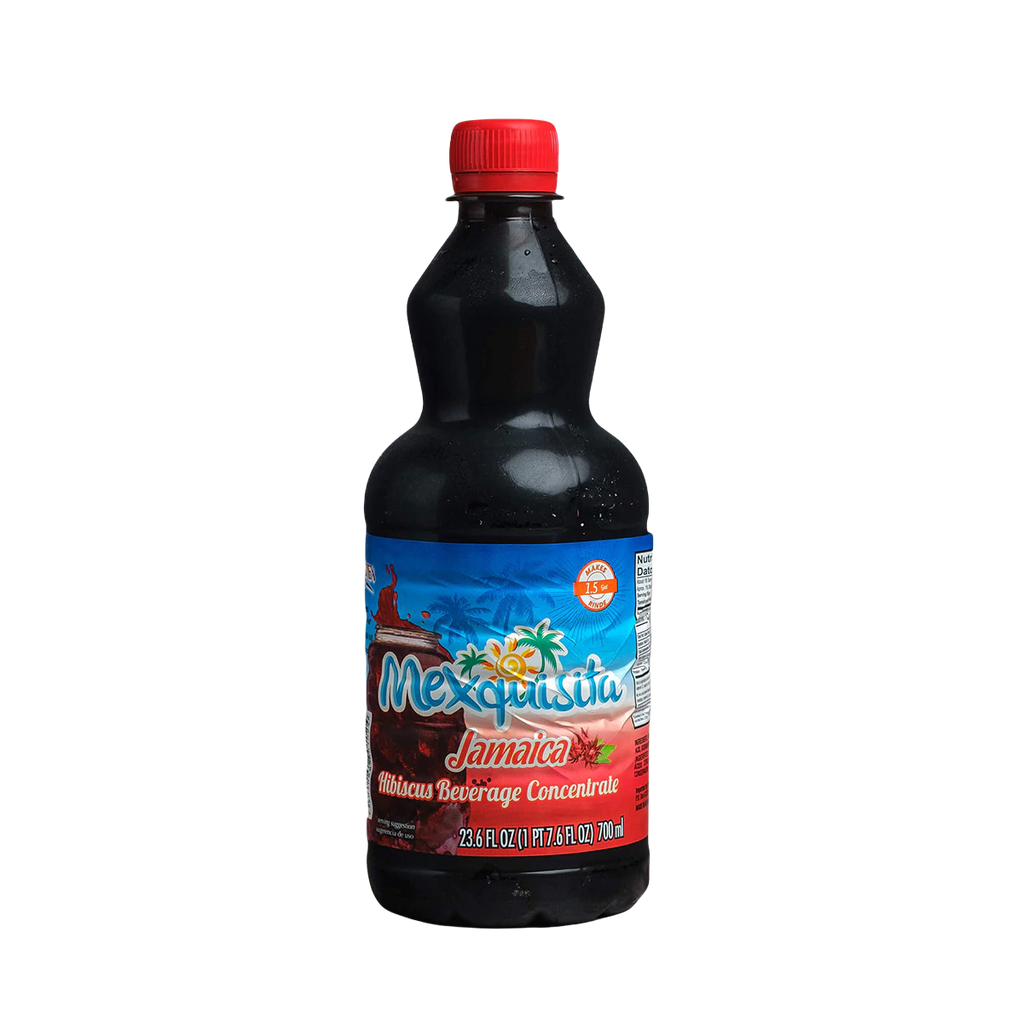 Hibiscus Syrup Mexquisita
Tea made of Jamaica Flowers or Hibiscus flowers is a very popular iced drink in Mexico. Traditionally, people boil dry flowers to make a rich ruby coloured tea, which is high in antioxidants and tastes delicious. The tea is then sweetened and cooled down before ice can be added.
This is a cheat version of the tea, a convenient ready-made syrup that takes the hassle out of boiling and cooling down the tea. It's already sweetened, so all you have to do is mix one part syrup to 4.7 parts water (or 5 if like me you like your drink a little bit more tangy) and add ice. Very quick and super tasty. Great for cocktails too! 
Detail: Jamaica Syrup / Hibiscus Syrup, Mexquisita, 700 mls.
Care: once opened, keep the syrup bottle with its cap on in a dry, cool place and consume within two weeks.