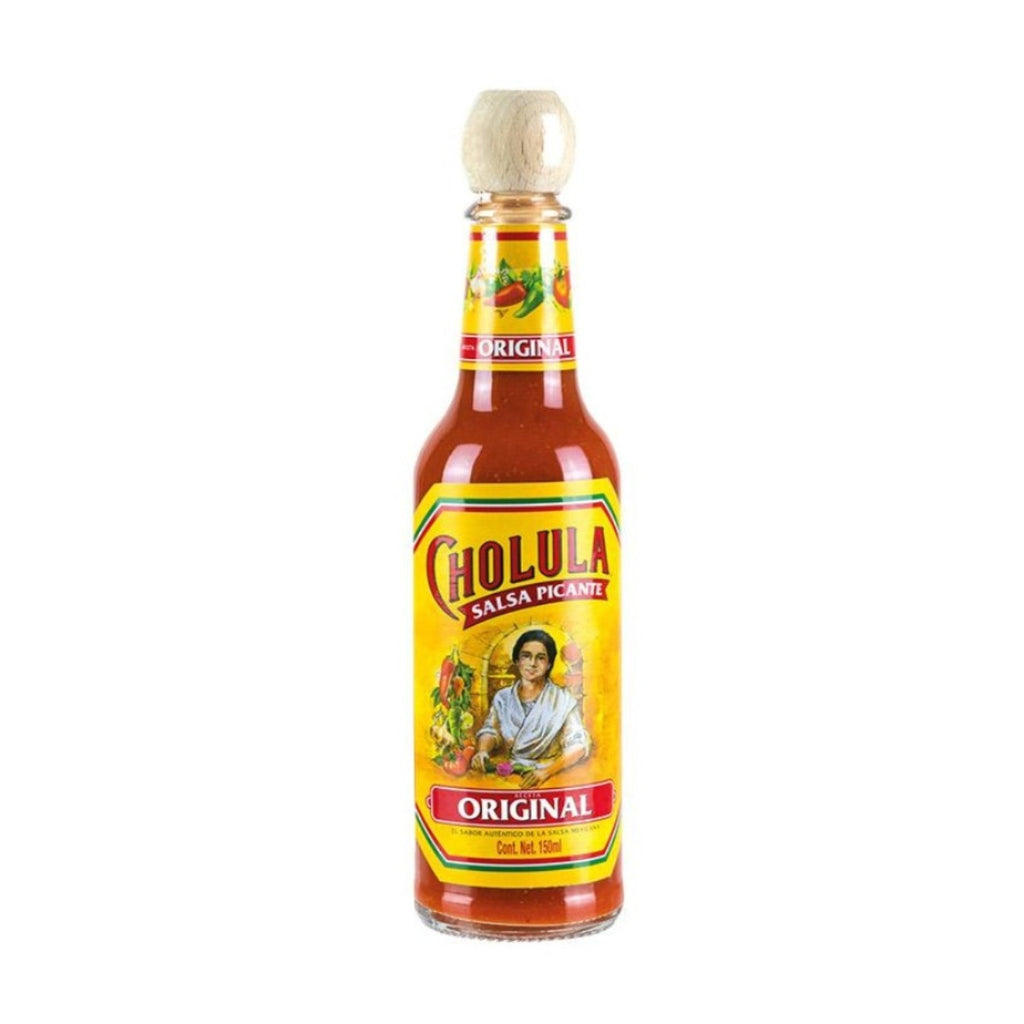 Cholula Hot Sauce Original
Cholula hot sauce is one of those life mysteries I'm yet to figure out and an incredible testament of what good marketing can achieve. It has an almost cultish following and although it's quite a tasty product, it wouldn't class on my top ten, but hey, Ireland is in love with this hot sauce for sure!
Cholula hot sauce, with its iconic wooden top cap is made with Piquin and De Arbol chillies, which give them a very distinctive peppery flavour difficult to find in any other mildish hot sauce. It is one of those sauces that offends no-one: it's hot, but not terribly hot; looks super traditional and it's quite tasty, a great way to start your hot sauce journey. 
Details: Cholula Hot Sauce Original, 150 mls.
Care: Refrigerate once opened and use within four months.