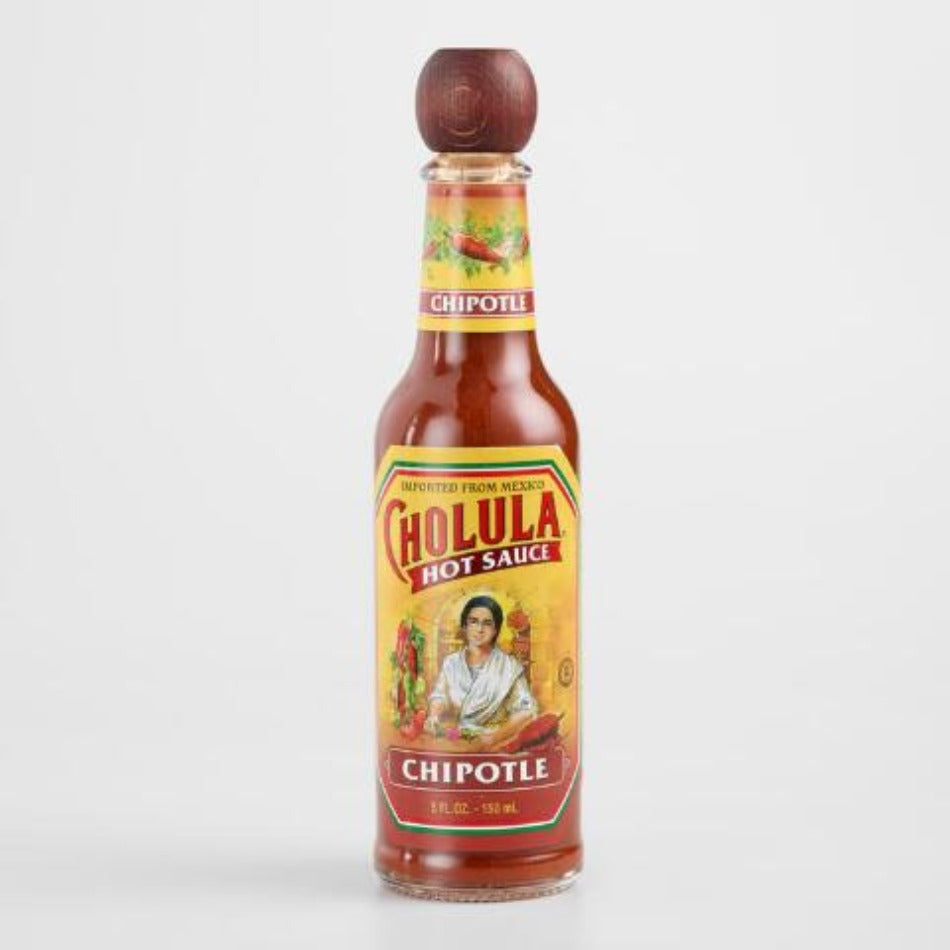 Cholula Chipotle Hot Sauce
Cholula hot sauce is really popular in Ireland, everybody seems to love it. I don't get the fascination, but hey, it sells and each one to their own. This Chipotle version of the hot sauce is quite delicious and uber popular. It's made with Chipotle, Guajillo, De Arbol and Piquin chillies, which combined, make for a very good hot sauce. 
The bottle, with its iconic dark wooden top cap and its traditional looking label is 150 mls of tasty hot sauce, definitely my favourite of the two flavours that we stock. 
Details: Cholula Chipotle Hot Sauce , 150 mls.
Care: Refrigerate once opened and use within four months.