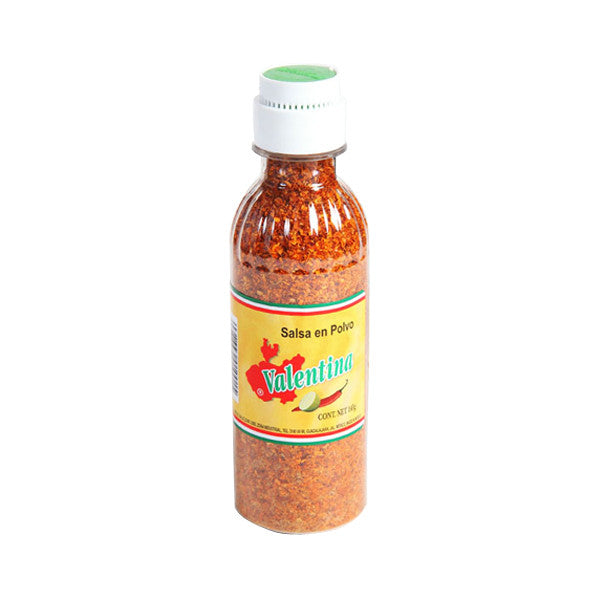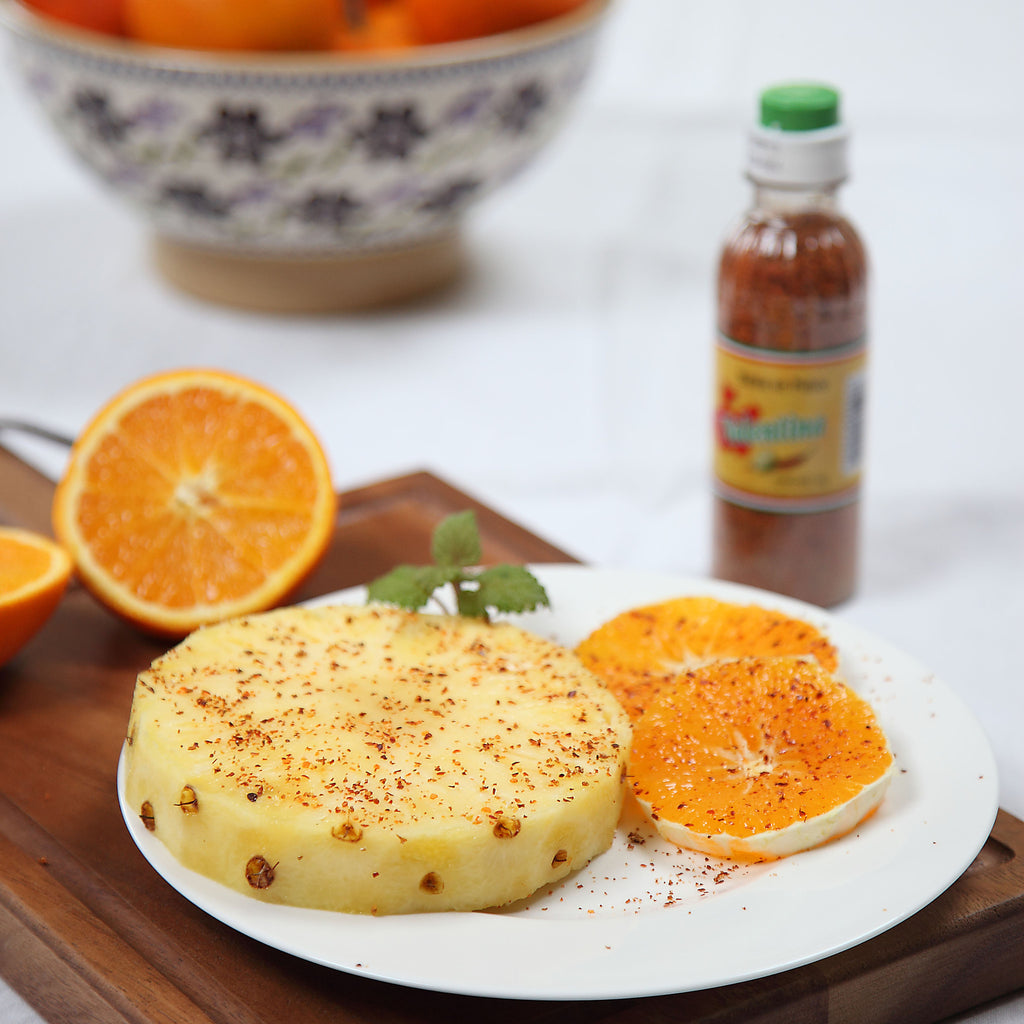 Valentina Chili and Lime Powder
This Chili and Lime Powder is simply divine: tangy, spicy, salty and sweet it really has it all. In Mexico, we sprinkle it over snacks such as pop-corn, fruit, corn, esquites, etc. It's truly delicious.
I use it a lot in my workshops and people have gone mad for it! While I tell them how I use it, our customers are sprinkling it on everything! Reports back from them suggest that is good as a seasoning for cooking too! Need to add a zing to your roast chicken, or your fish?  no problem, chili and lime powder to the rescue!
Details: Chili and Lime Powder, La Valentina, 140 grams
Care: once opened, keep it in its resealable bottle with the cap on in a dry, cool place.