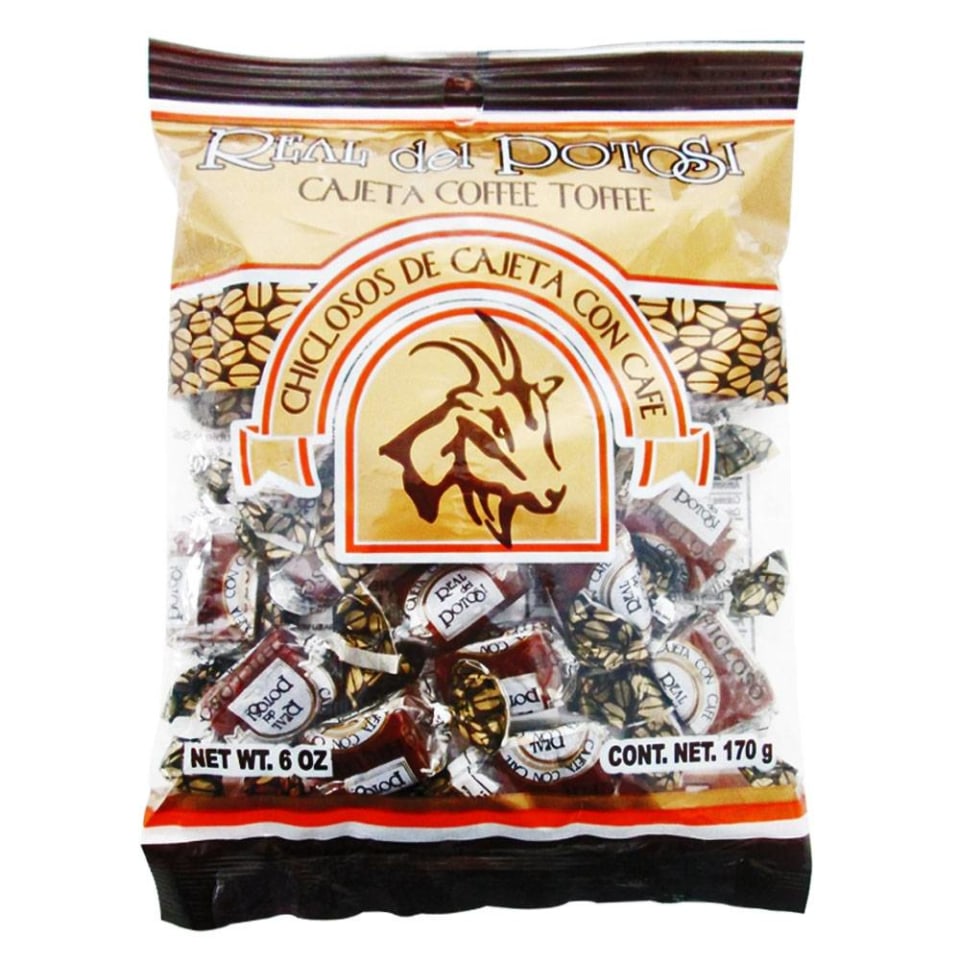 Cajeta & Coffee Chiclosos
There are only a few things that can make a chewy, toffee, cajeta flavoured sweets and one of them is the addition of coffee! These chiclosos are absolutely delicious! Cajeta is Mexico's dulce de leche made with goat's milk with a hint of cinnamon and plenty of vanilla notes, but the addition of coffee is an absolute hit! We love these toffee sweets, they're decadent, rich and super tasty!
Detail: Cajeta & Coffee Chiclosos, Real de Potosi, 170 grams
Care: keep in a dry, cool place.