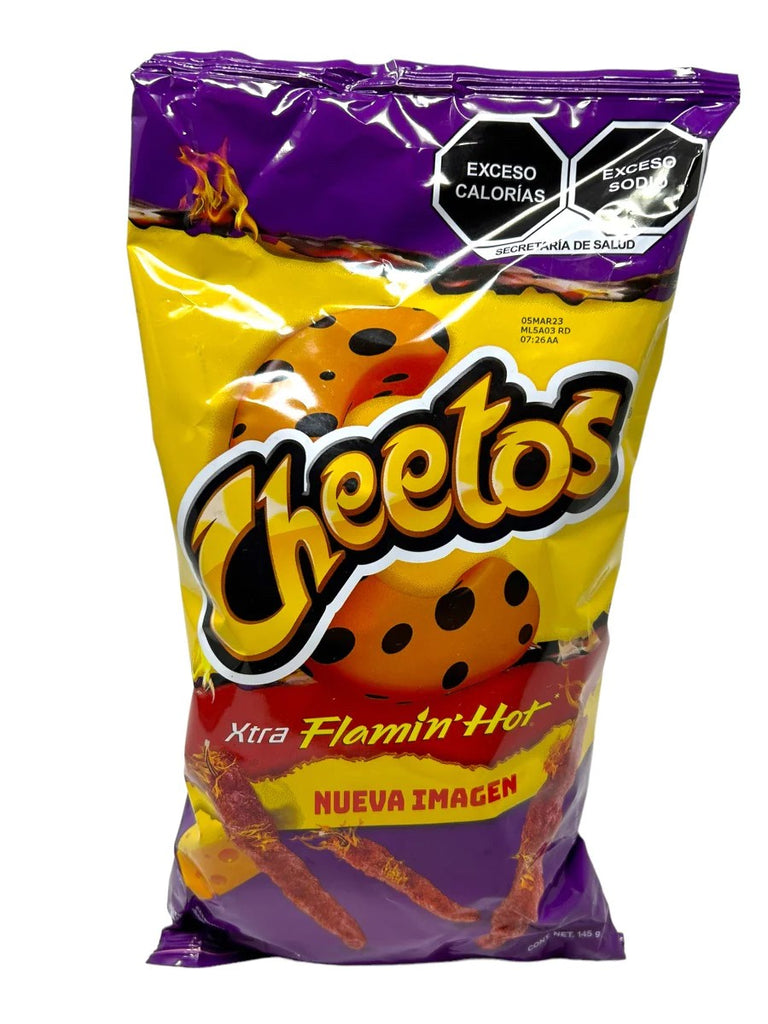 Cheetos Flamin' Hot 55g MEX EDITION
Ok, Cheetos Flamin' Hot Crunchy do what it says on the tin: they're cheesy, crunchy and spicy, what's not to like?! They are my favourite cheesy snack ever! I always dare myself to have just one bag, but they're so tasty I end up having two in one go! They're super addictive plus their neon cheese colour freaks me out a little, although not enough to have just one bag! Anyways, as spicy treats go, they're pretty awesome! Plus Alan likes them so we share! 
Detail: Cheetos Flamin' Hot MEXICAN EDITION, 55 g
Care: keep in a cool, dry place.