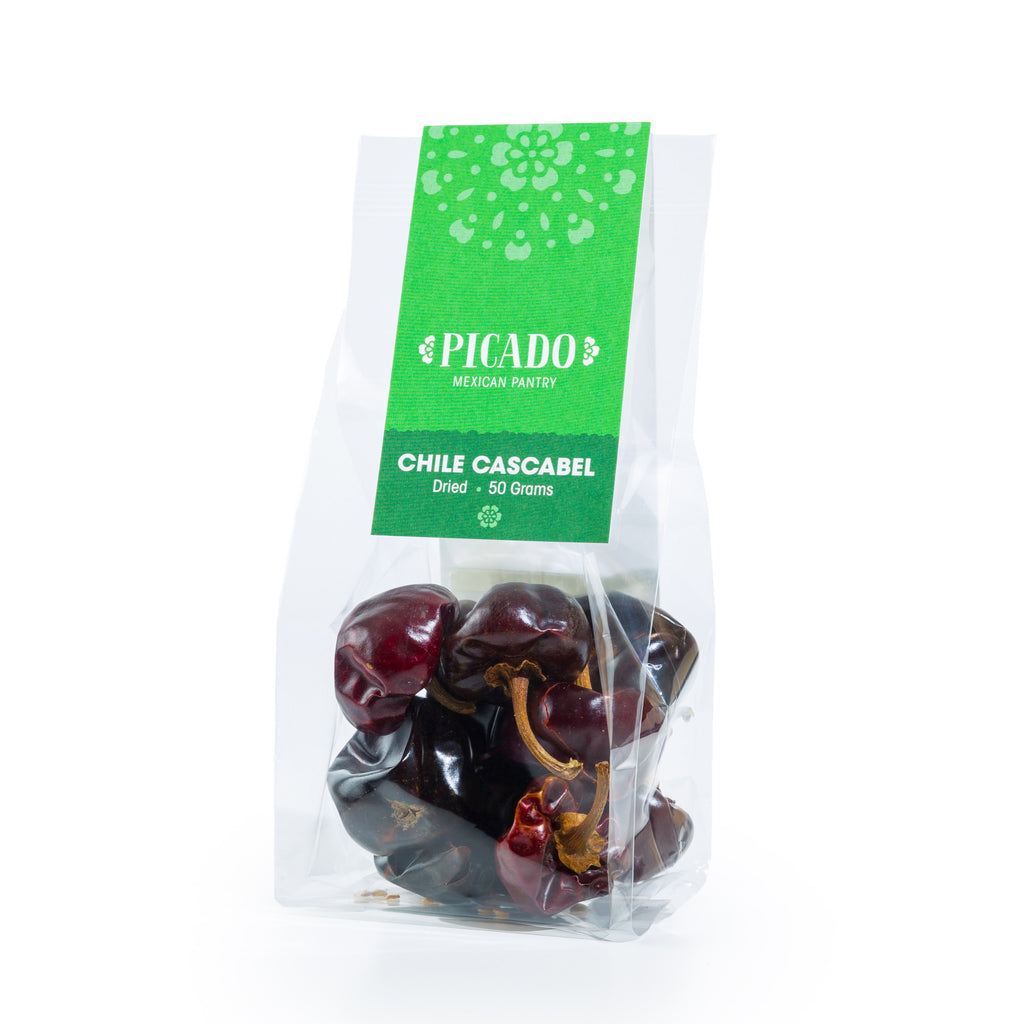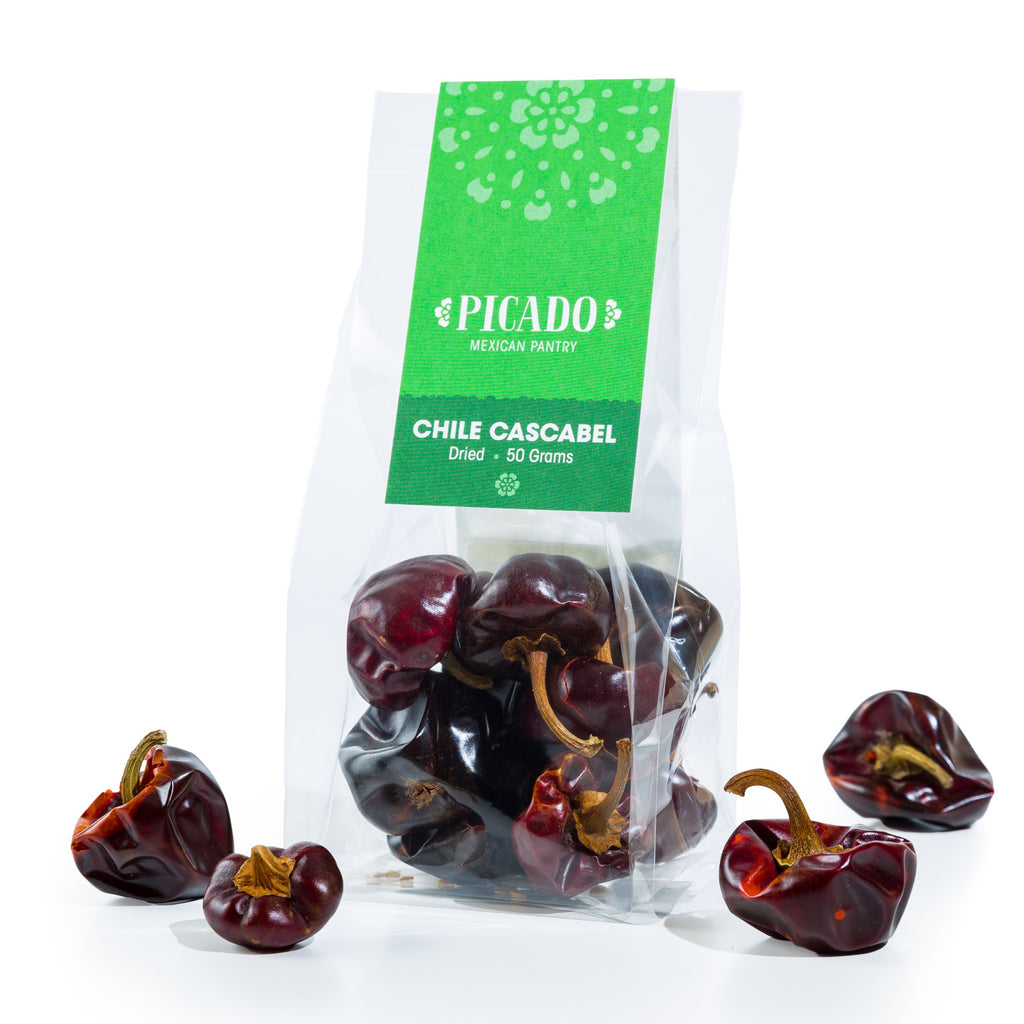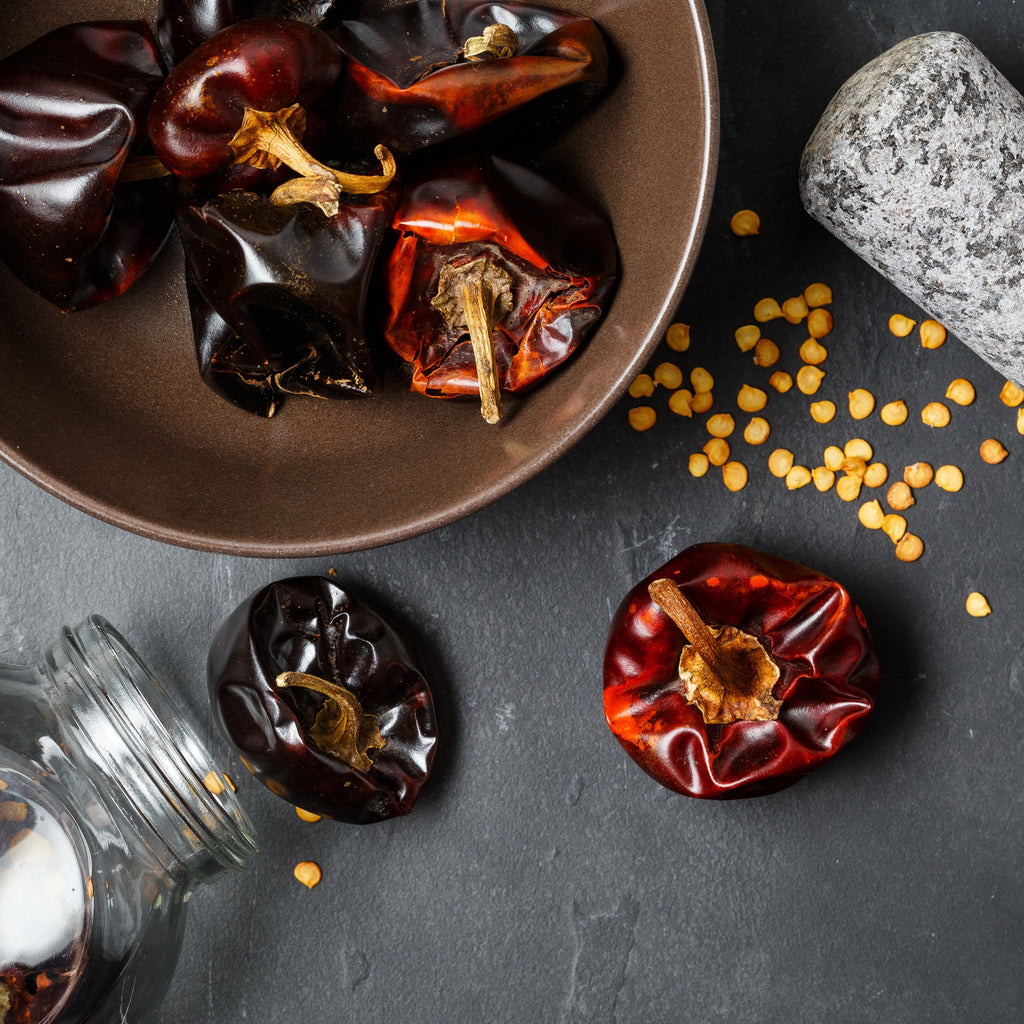 Dried Cascabel Chilies
Cascabel Chilies are small rounded chilies, redish-brown in colour with tons of 'rattling' seeds inside (hence their name 'cascabel' or 'rattle' chili). It's very low in heat with a beautiful nutty flavour to it.
It is widely used in Mexican cuisine as a base for numerous salsas and marinades and to make chorizo from scratch. Often used with dried guajillo chilies for a perfect combination of colour and flavour.
Cascabel chilies start life as fresh bola chilies that are then dried. They have a very shiny and though skin, so they need to be boiled a little longer than any other dried chilli to dehydrate them, I normally do 10 to 15 minutes.
Detail: Dried Cascabel Chilies, Picado, 50 grams
Care: Store in a sealed bag or container in a dry and cool place.