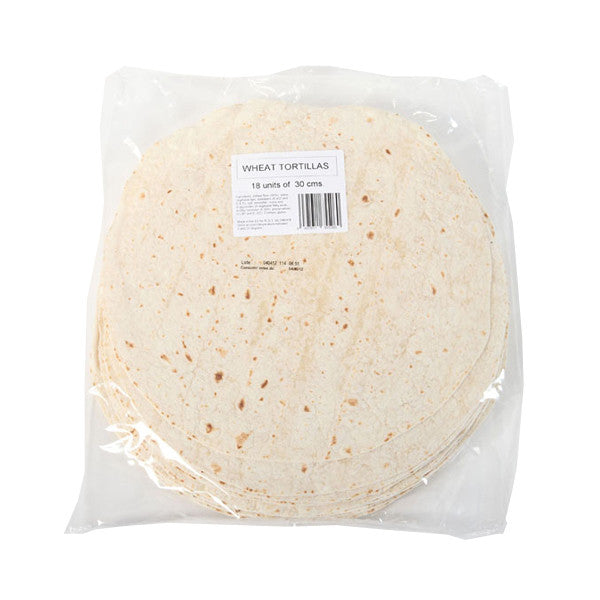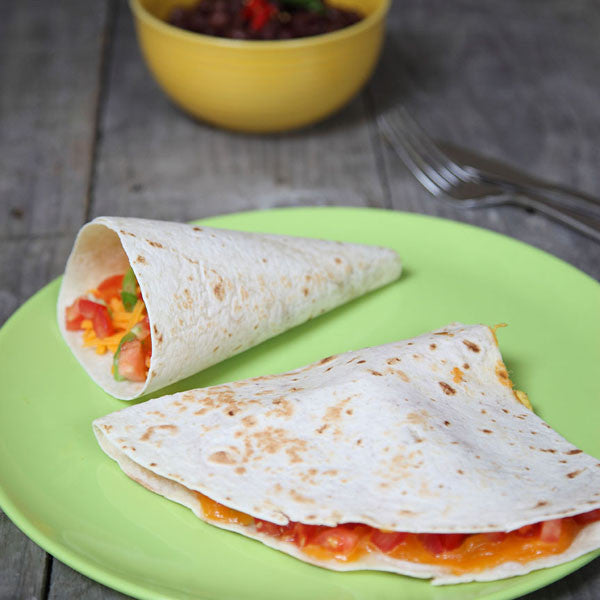 Wheat Burrito Wraps Cactus River
Even though Burritos as they are known in Ireland are not really a Mexican dish, most people think they are. I suppose if you take away their humongous size (you could nearly wrap yourself on them), they are a big (albeit huge) wheat tortilla; so we, at Picado, have adopted them as an honorary Mexican foodstuff (mainly because folks keep asking for them).
If we had to have burrito wraps in stock, we were determined to have only THE BEST burrito wraps in Ireland, so these mammoth 30 centimetre wheat wraps, are made fresh (not frozen) and of outstanding quality, perfect to make your own burritos or super sized quesadillas at home. They come in packets of 18 (party size!) and like any wheat wrap, you can eat them cold or warm. They're obviously not suitable for Coeliacs or people with a wheat intolerance.
Detail: Wheat Burrito Wraps, Cactus River, 18 unit pack, 30 cm 
Care: These wraps keep well in the fridge for up to two weeks in a well sealed bag and they are freezer friendly. Toast them, warm them or have them cold. Great for packed lunches.