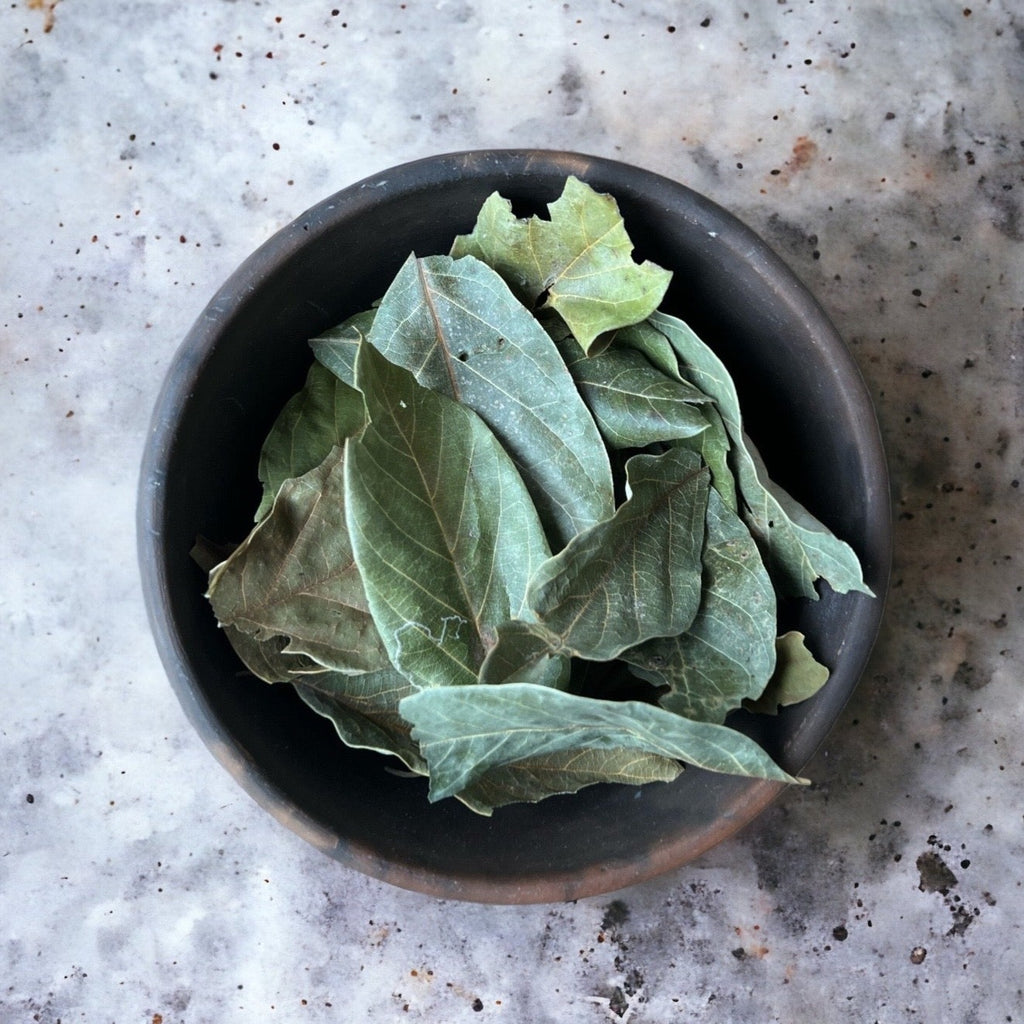 Avocado Leaves, 10 grams
Avocado Leaves are a beautifully aromatic and have a gorgeously subtle anise flavour. They are commonly used in  central and south Mexico from way before the Spaniards arrived to cook beans, barbacoas, moles, pipianes, soups and tamales. A little goes a long way.
The leaves are best used by midly toasting them in a dried pan for a few seconds on each side to release the leaves' essencial oils and then use them whole (pretty much as you would bay leaves) or ground them to use as powder in your dishes; you can also rehydrate them by cooking them in the liquids of your dish (like we do when cooking Oaxacan beans). I love them in moles and in barbacoa.
Details: Avocado Leaves, dried, Picado Mexican, 10 grams
Care: store in a plastic bag or an air tight jar or container, in a dry cool place away from direct sunlight.