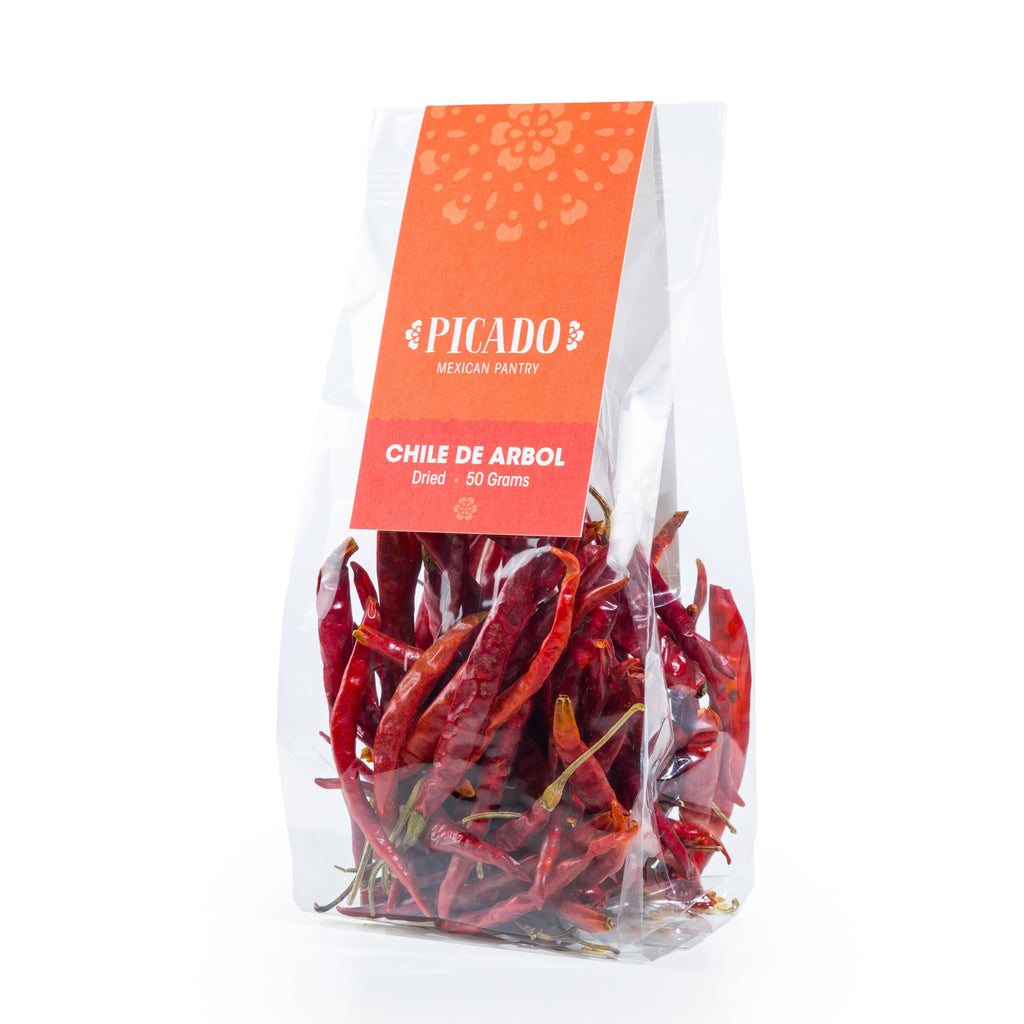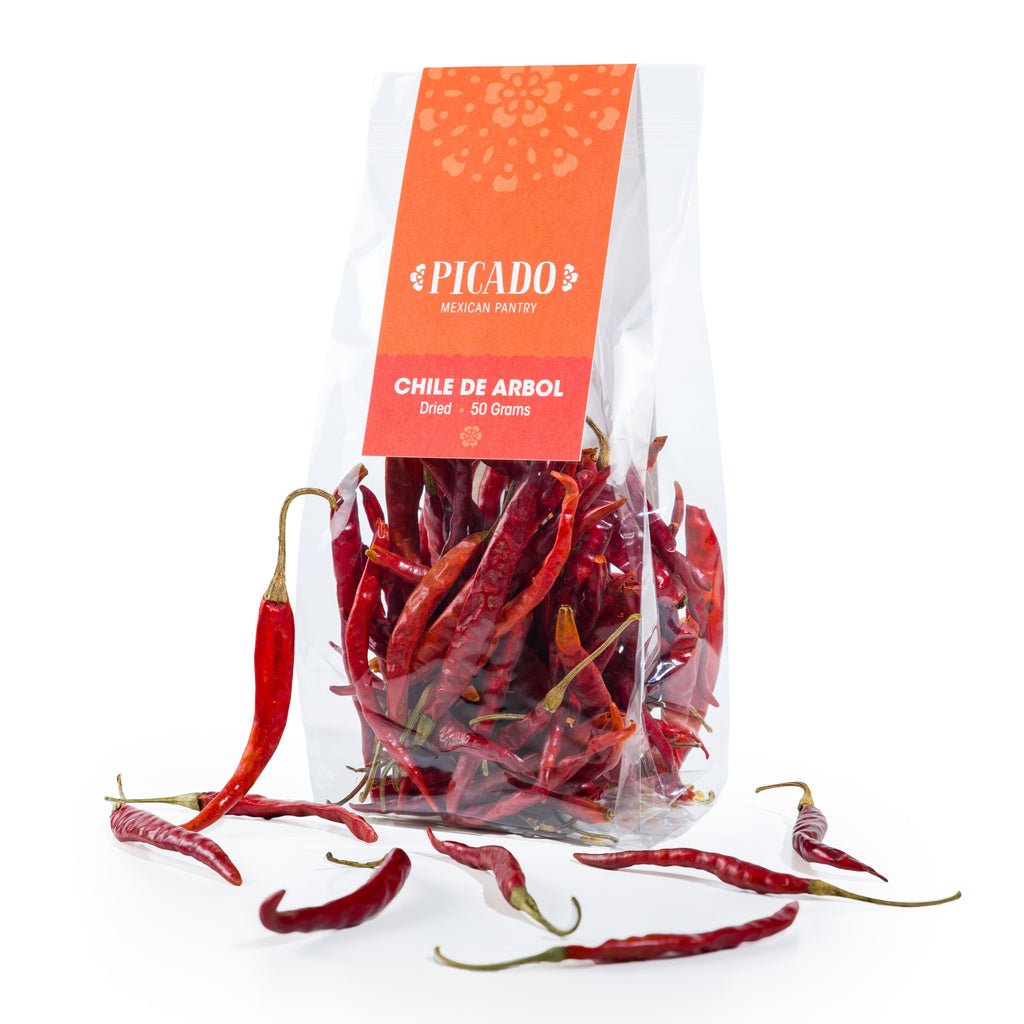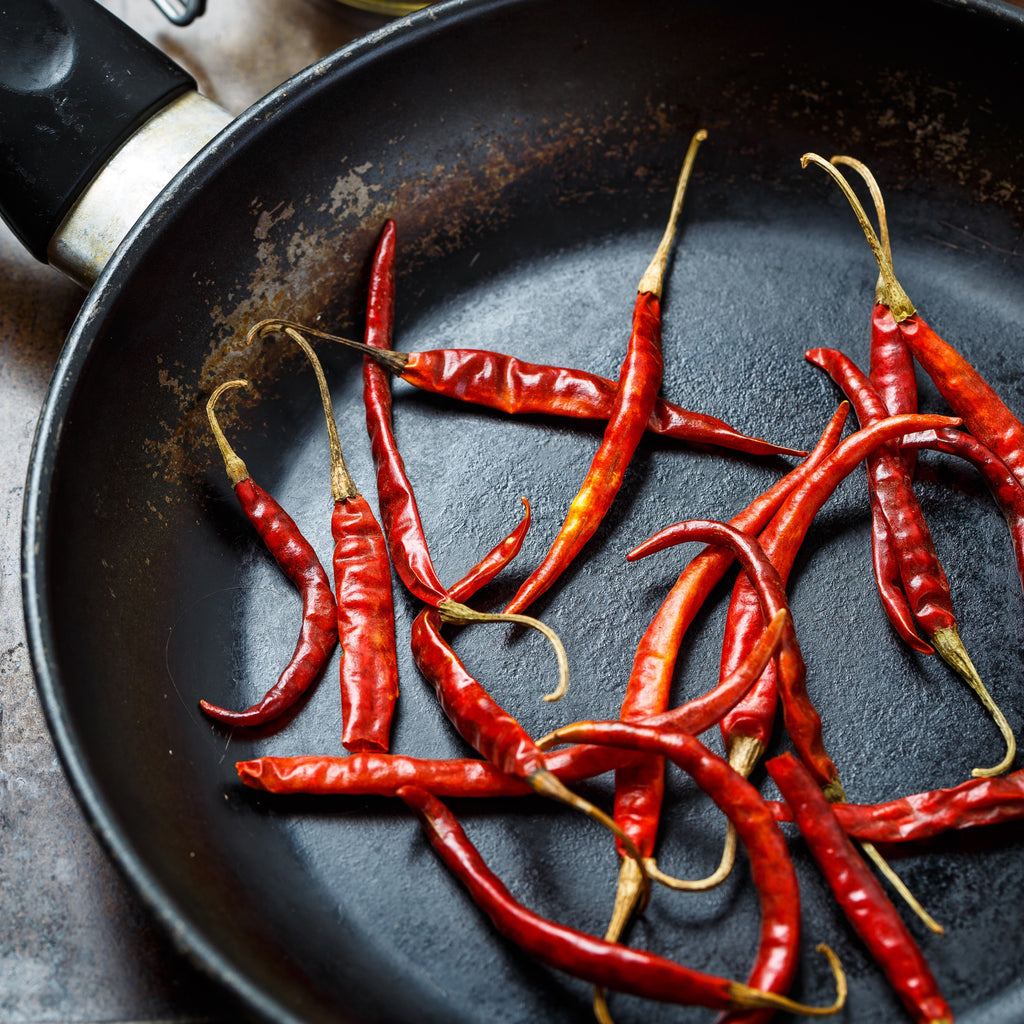 Dried De Arbol Chilies
De Arbol Chilies (or tree chilies) owe their name to the fact that the bush they grow from, looks like a small tree. They are a quite hot and spicy chilli, hence their popularity in Mexico to make salsas and marinades. They start life as green arbol chilies, but as they ripen and become red, they are set aside for drying. 
They are bright red, shiny and with a smooth look, but don't let them fool you, they have a very though skin. They taste best lightly toasted and go well with garlic, lemon and oregano.
It always amazes me how fresh they smell, with a hint of citrus to them. Lime and lemon undertones to their taste, they are amazing in salsas and also to make chili flakes. They are very, very hot, not for the faint hearted!
Detail: Dried De Arbol Chilies, 50 grams
Care: Store in a sealed bag or container and keep in a dry cool place