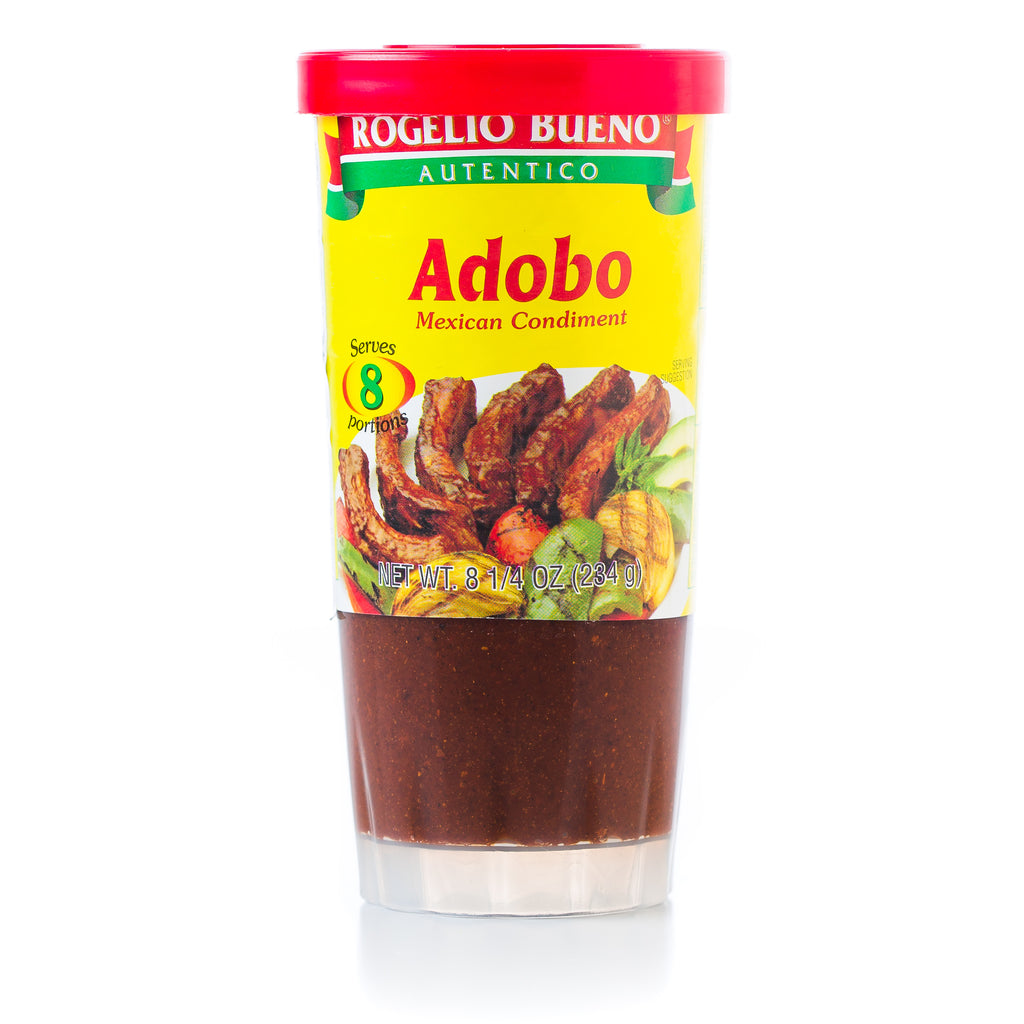 Adobo Paste
Adobos can be confusing. They're similar to a mole, however, while mole is a chilli-chocolate based sauce, Adobos are made with seeds, chillies, vinegars and herbs. They are used to enhance long and slow cooking dishes often involving meat. 
The word 'adobo' in general refers to a sauce or a marinade in which you marinade or cook food in. So don't confuse this product with the abodo you find in chipotles in adobo, which a completely different sauce! 
This adobo paste is made by Rogelio Bueno and it's a great, lazy way to make the traditional dish. Perfect with pork, chicken, turkey or fish.
Detail: Adobo Paste, Rogelio Bueno, 234 grams
Care: Adobo pastes are meant to be thinned out with chicken or meat stock, but it's always good to check out some online recipes. Leftovers can be stored in the fridge in a covered container and should be consumed within a week.