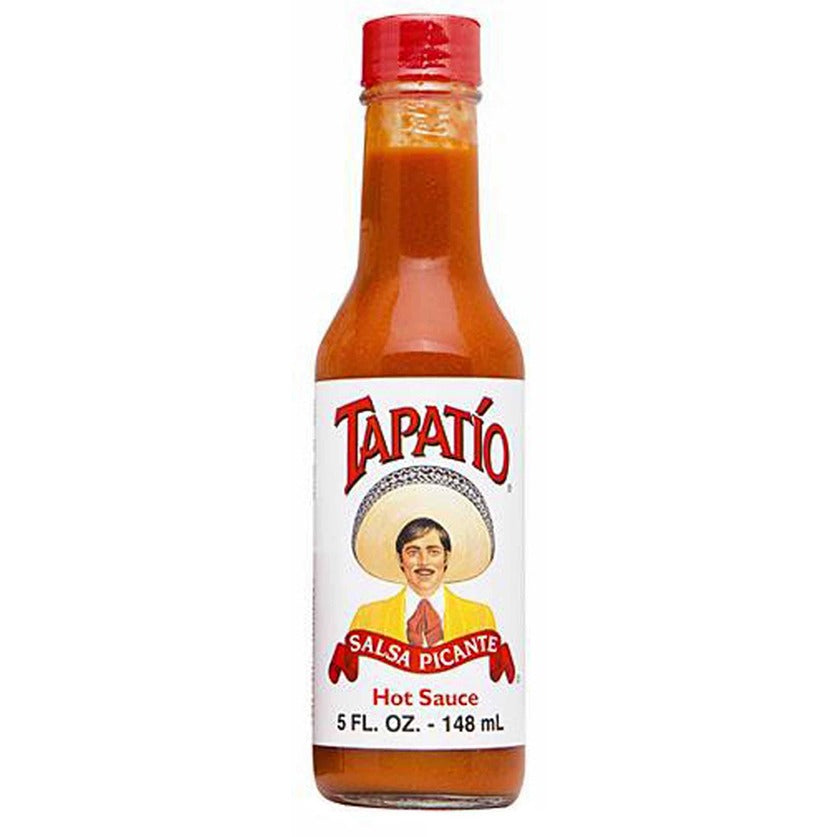 Tapatio Salsa Picante
Tapatio is not a hot sauce made in Mexico, it is actually made in California in the USA. Having said so, the founders of the company emigrated from Guadalajara Mexico and 'tapatio' is the name given to people from that estate in Mexico, so the recipe and the ethos of the sauce is Mexican. The Tapatio hot sauce is almost a cult product and a hugely popular one around the world.
A vinegary sauce with a good kick of heat, which remains in your mouth with a pleasant, burning sensation. If you like hot sauces with attitude, this is the one for you. Hugely popular around the world.
Details: Tapatio Salsa Picante, 148 mls.
Care: Keep in a cool, dry place.