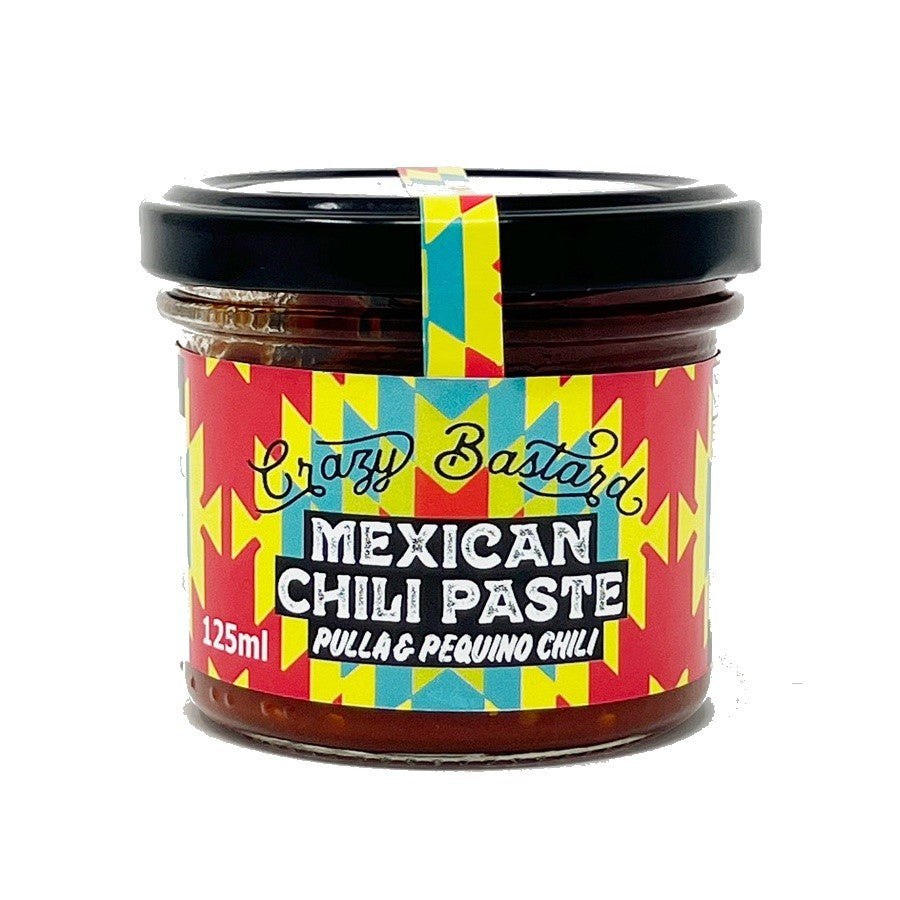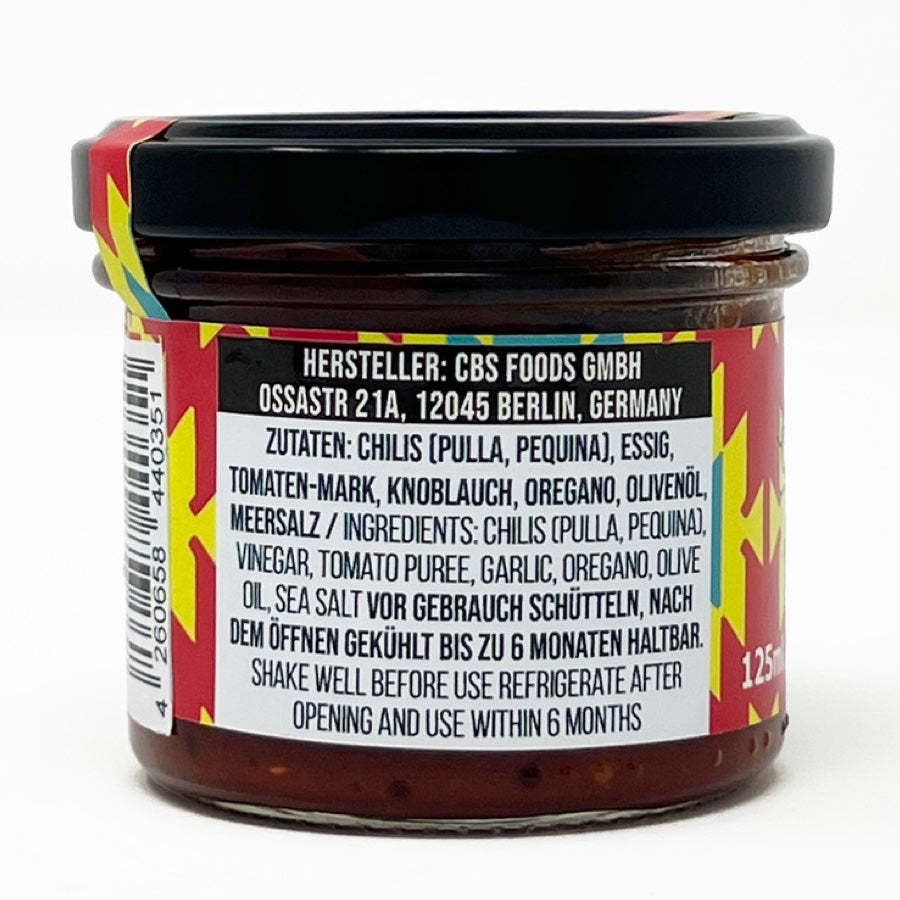 Mexican Chilli Paste
This paste is made with Pulla and Pequino chillis, vinegar, tomato puree, garlic, oregano and olive oil and it is a great little cooking paste. It's spicy, so a couple of teaspoons go a long way! It is also super clean, no nasties in it, just natural ingredients.
This is Mexican Chilli paste made by an Irish man in Germany! How crazy is that?! Way back when we opened Picado, the lovely guy contacted us with samples, but the timing wasn't great for us, so now, with a more established business, we can take a pun on cool products that are clean and taste great.
Detail: Mexican Chili Paste, Crazy Bastard, 125 ml.
Care: refrigerate after opening.