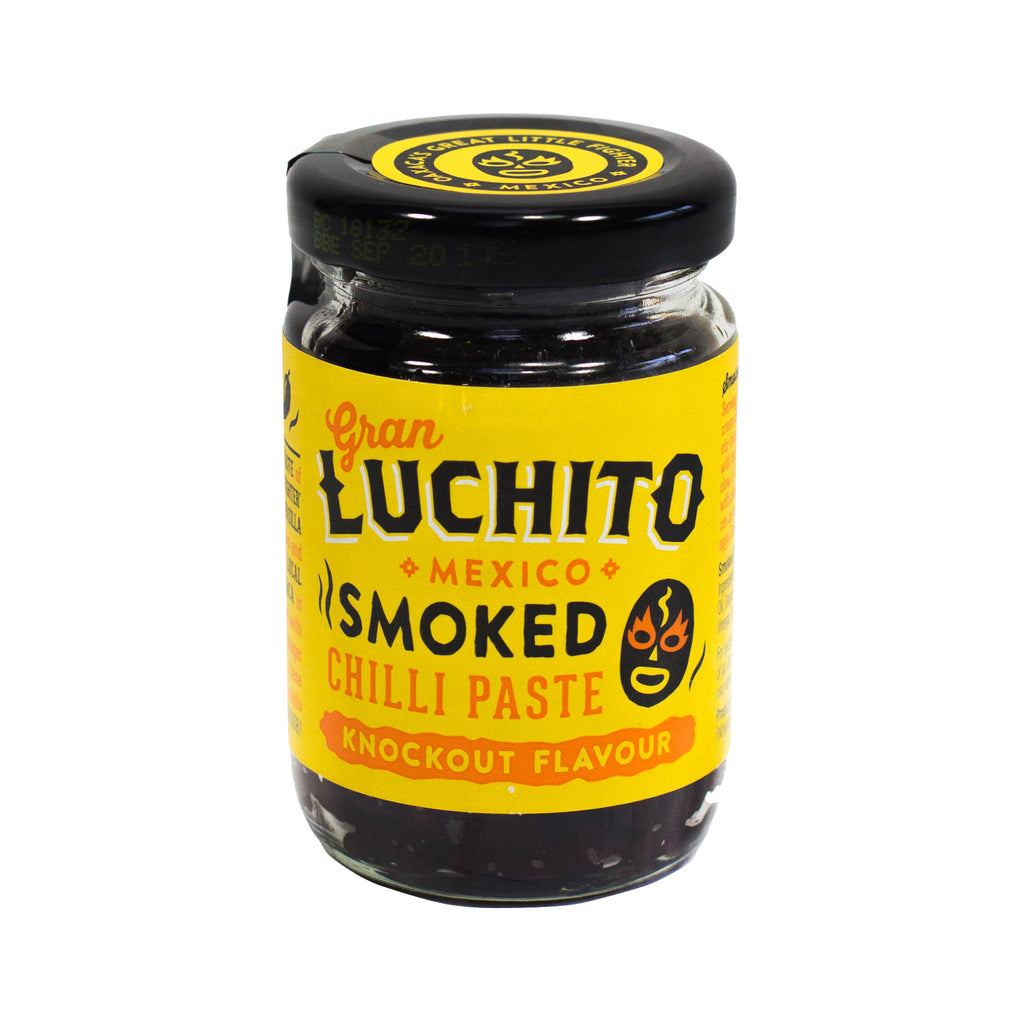 Luchito Chilli Paste
I often say to people, if I could sleep with this Luchito Chilli Paste, I would! This is how much I love this smoked chilli paste. This cute, little, glass jar, with its pretty yellow label, holds 100 grams of sun-loved smoked Oaxacan Pasilla chilies in a delicious and very versatile paste. 
The paste is quite hot with a tiny bit of sweetness throughout (thanks to the balsamic vinegar, the caramelised onions and the dash of dark agave syrup used to blend the chilies in). It's full of smokiness from the Oaxacan Pasilla chilies which were lovingly grown and smoked by Oaxacan farmers in Mexico.
This is by far, one of my favourite products in the shop. The jar is small but truly mighty, so a little goes a long way. It's very versatile: mix it with creamy cheese, cream, mayonnaise, ketchup,creme fraiche or add it to your own cooking. I absolutely adore it spread over toasted sourdough bread with some St. Tola's goats cheese on top. 
Detail: Gran Luchito Smoked Chilli Paste, 100 grams
Care: refrigerate after opening. Paste keeps for 6 weeks in the fridge (although I doubt it'll last you that long!).