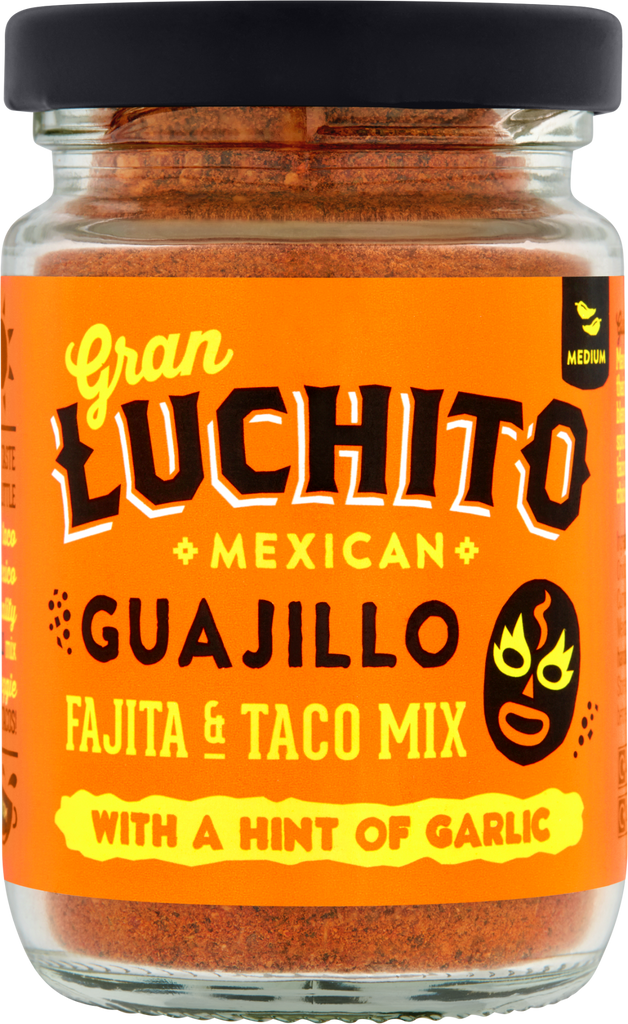 Guajillo Fajita & Taco Mix
This Garlic & Guajillo Mix is brilliant to season meats and vegetables before you cook them. Made with pepper, garlic, onion, cayenne pepper, smoked salt, cumin, guajillo chilli, lime, paprika and Mexican oregano, it is flavoursome and not too spicy.  
Luchito has done it again! The new Fajita & Taco Mix range is super tasty! They're pretty clean, with no added sugars or nasties in them. Give them a try, you won't regret it! 
Detail: Guajillo Fajita & Taco  Mix, 45 grams
Care: Shake well before use. Store closed in a cool, dry place.