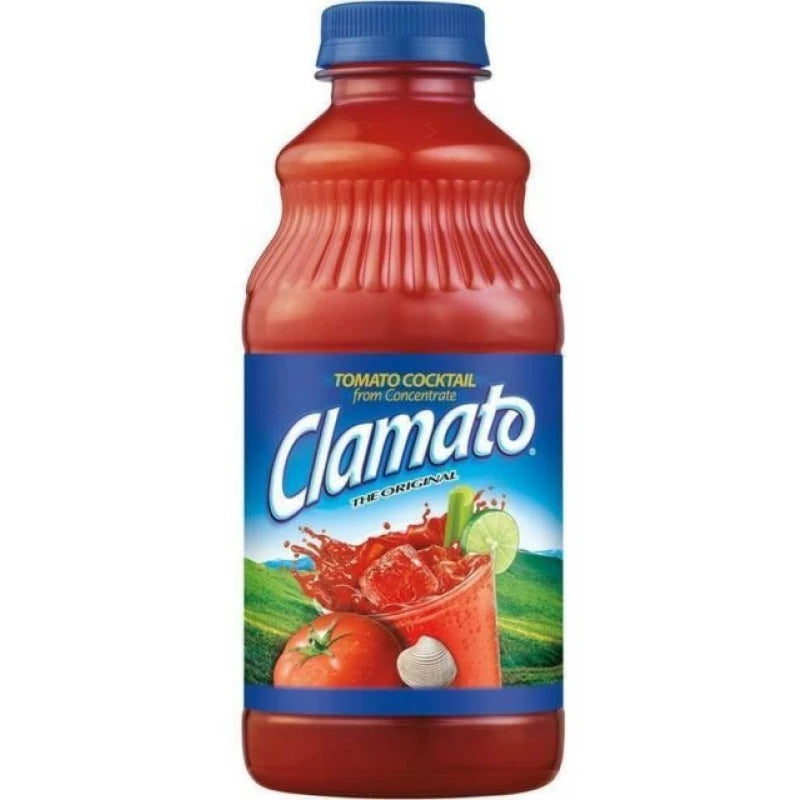 Clamato Juice Bottle
I'm one of those rare Mexicans to whom a 'Michelada' means absolutely nothing ...nope... just a big fat nada. I'm however, in the minority, as mostly the whole of Mexico is mad for this famous beer and Clamato cocktail. I don't have a recipe for it, but just google it and you'll find tons of them with infinite variations, yet all of them, and I really mean all of them, will call for beer and clamato juice.
Clamato Juice is a drink made from tomato juice (albeit from concentrate), clam broth, spices, onion, celery and some sort of hot sauce. It comes in a bottle or can and you use it to make micheladas, bloody maries, sangre de cristo and many other cocktails. I wouldn't thank you for it, but most Mexicans would, so I've finally gave in and sourced it for the shop.
Detail: Clamato Original, Grupo Penafiel, 946 mls. 
Care: Refrigerate once opened.