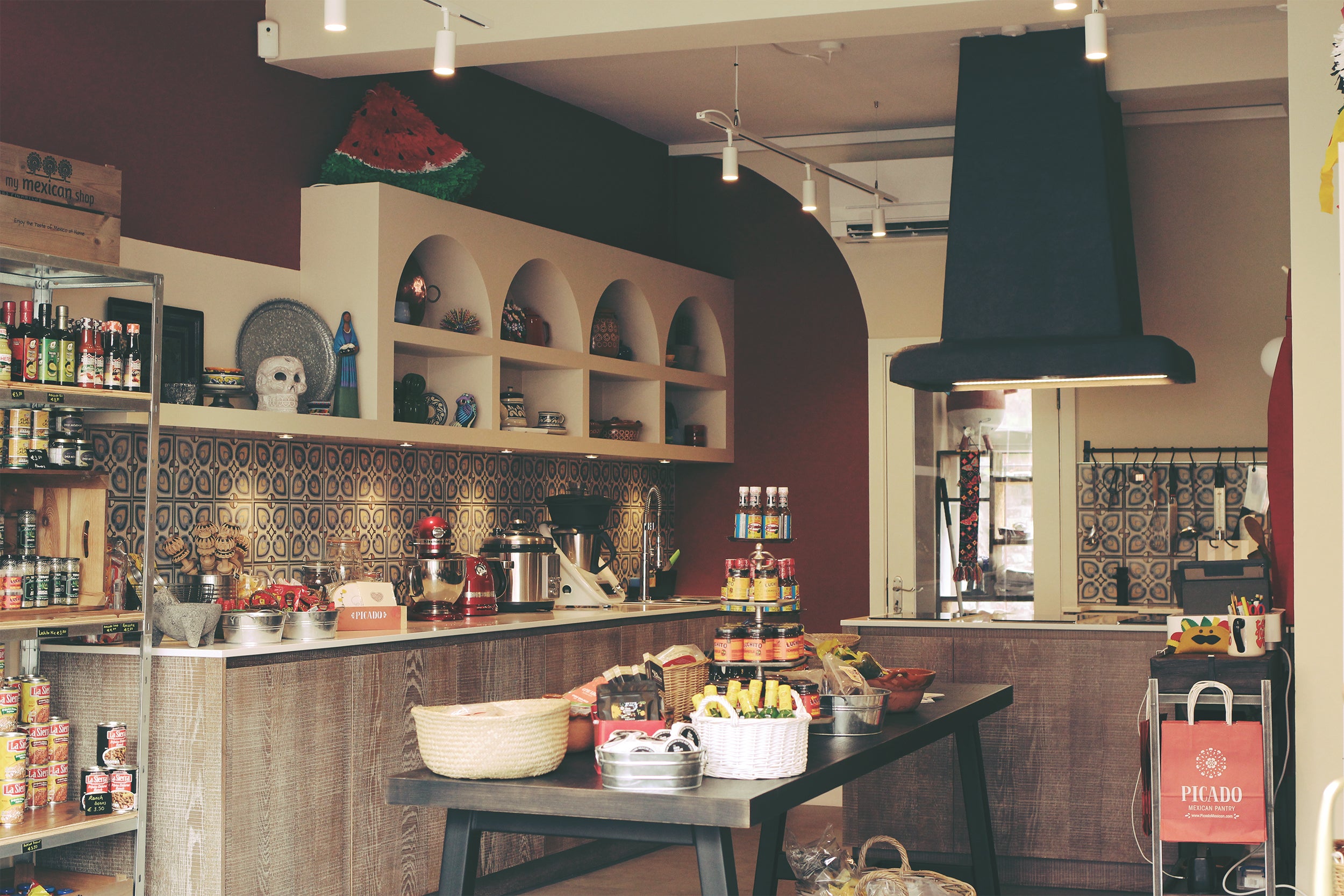 Our Journey
Last week, just as I was handing over keys of our physical space in Portobello, my Facebook page popped a photo 'memory' from 5 years ago. The picture in the memory showed my hand with a pair of keys… those where the original keys to the space that now hosts our little boutique shop and cooking school and we had just received them that day. How fitting it was that just as we were getting ready to start building our new re-designed space, this now distant memory of sheer joy and terror popped into my timeline!
Picado has been on the making for a long time. After five wonderful years as a shop keeper and cooking school instructor, I still have to pinch myself every time I walk into my little business to remind me it's there. We worked extremely long hours, we're constantly sleep deprived and eternally worrying about salaries and innovation… and yet, every time someone walks into the shop and gives me an inch, I would talk their ears off about Mexican food. I love my job. I wouldn't change it for the world.
Today is one of those days. We just got keys back and as we walked through the usual door, we're greeted with a brand new look and cheerful colour. A new chapter on our story begins, Picado 2.0 is now open, let us hope this chapter is just as good as the last one and that you join us for the trip.
---